Air Fryer Fries with Fry Sauce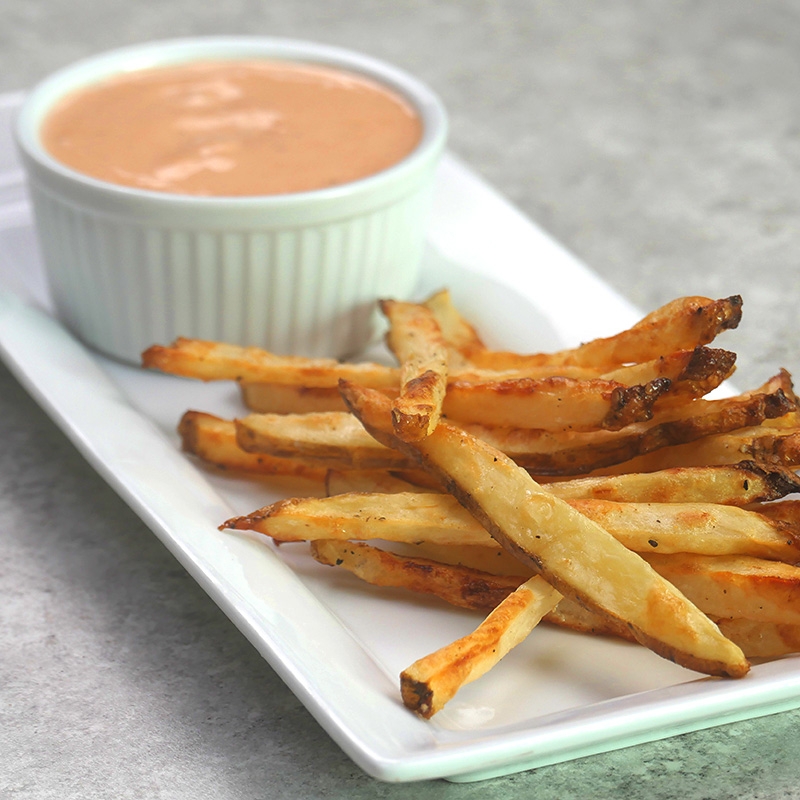 These crispy Michigan french fries are so easy to make and absolutely delicious! It's a healthy air fryer recipe that makes fries you can't resist in just minutes!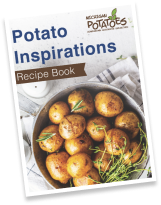 Like this recipe? Want more?
Check out our recipe book.
DOWNLOAD NOW
Categories
Ingredients
Air Fryer Fries
2 Medium Michigan Russet Potatoes
1tbsp. Olive Oil
1/8 teaspoon kosher salt
1/8 teaspoon garlic powder
fresh cracked black pepper, to taste
grated Parmesan cheese, optional
Fry Sauce
1/2 cup mayonnaise
1/4 cup ketchup
2 teaspoons vinegar
1/2 teaspoon ground black pepper
1/4 teaspoon salt
Preparation
Air Fryer Fries
Preheat the air fryer 380°F
Cut the potato lengthwise into 1/4 inch thin slices; then cut each slice into 1/4 inch fries.
In a medium bowl toss the potatoes and oil. Season with salt, garlic powder and black pepper to taste; toss to coat.
Place the potatoes in the basket in an even layer without overlapping or crowding, cook the potatoes 15 to 20 minutes, turning halfway until crisp.
Fry Sauce
In a bowl, whisk together all of the ingredients. Adjust to taste as needed.
Store in a covered container for up to 3 days.