Steakhouse BBQ Fries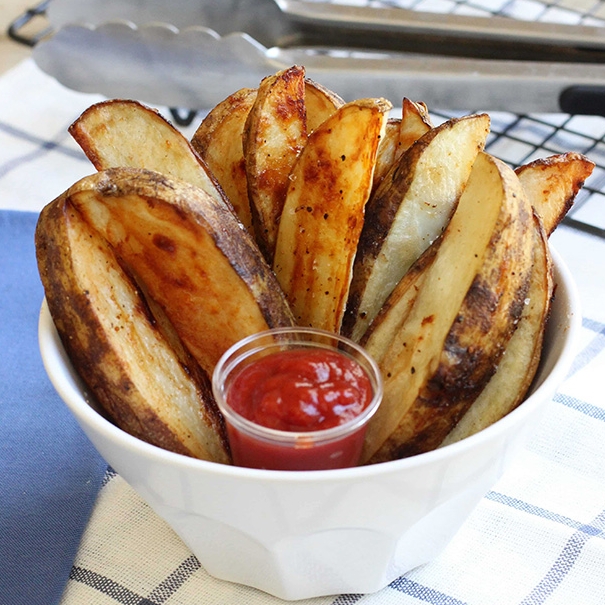 Quick and Healthy Steakhouse Baked Barbecue Fries are perfect for your next cookout.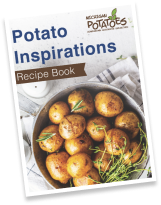 Like this recipe? Want more?
Check out our recipe book.
DOWNLOAD NOW
Categories
Ingredients
1 1 1/2 lbs. Michigan Russet potatoes, scrubbed
Olive oil cooking spray
1 Tablespoon olive oil
1/2 teaspoon sea salt
1/2 teaspoon coarse ground or cracked black pepper
1 teaspoon garlic powder
1 teaspoon onion powder
1/4 cup barbecue sauce
Preparation
Preheat oven to 425°F and spray a large baking sheet with olive oil cooking spray.
Place whole potatoes (do not poke) into microwave-safe dish. Cover dish. (If covering dish with plastic wrap, poke small hole in plastic.
Microwave on HIGH for 3 to 4 minutes depending on strength of microwave. Use oven mitts to remove dish from microwave; carefully remove cover from dish due to steam build-up and let cool.
Cut each potato into 8 wedges. Place in a large bowl and toss with olive oil; spread in a single layer on baking sheet. Stir together salt, pepper, garlic powder and onion powder in a small bowl.
Brush potato wedges with barbecue sauce then sprinkle seasonings over potato wedges.
Bake for 10 minutes. Spray with olive oil cooking spray, turn wedges and spray again.
Bake for 10 minutes more or until fries are golden brown and delicious. Serve immediately.