Michigan Potato Poutine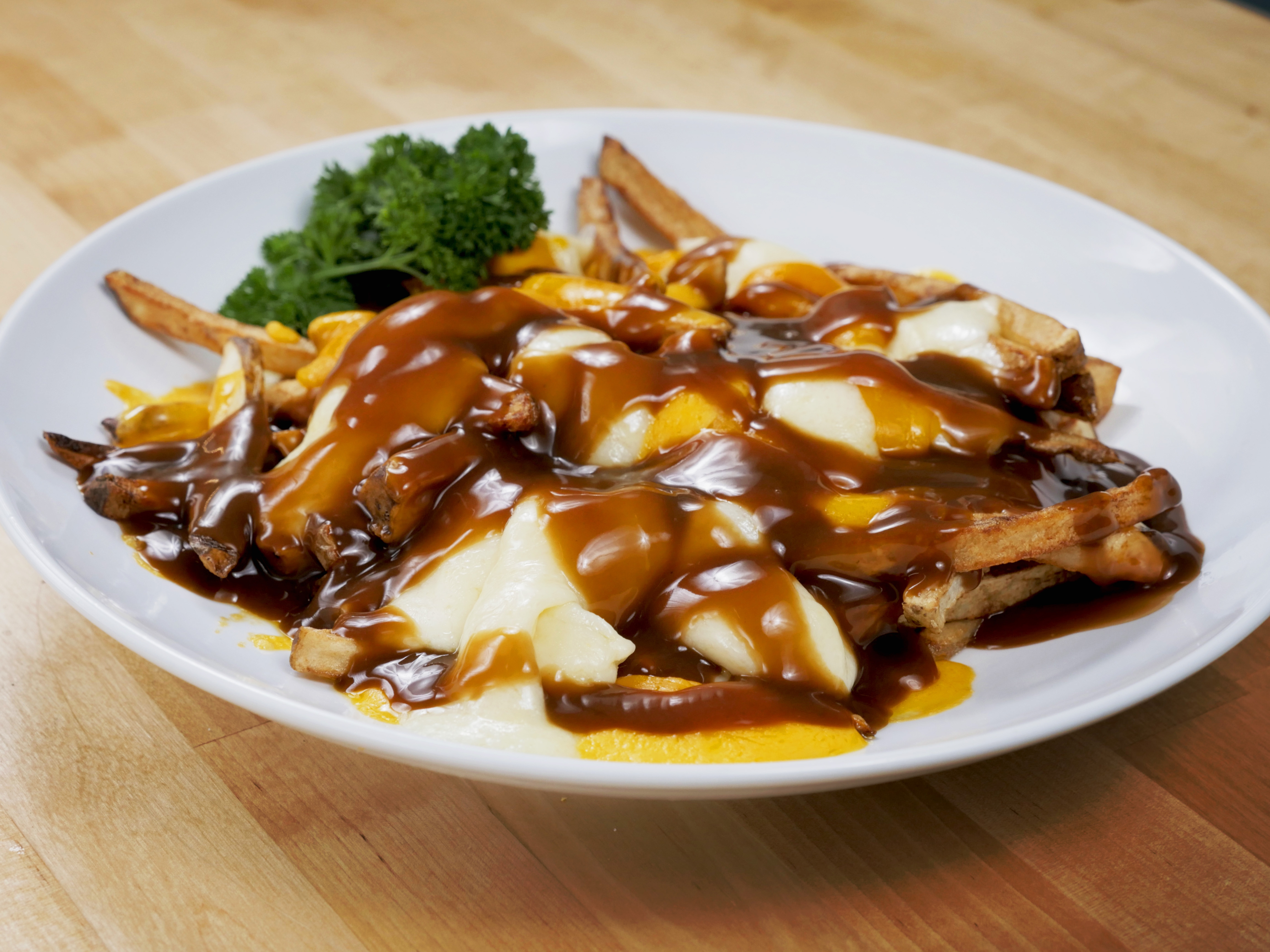 Poutine is a dish that includes french fries and cheese curds topped with brown gravy. It originated in the Canadian province of Quebec and emerged in the late 1950s in the Centre-du-Québec area. It has long been associated with Quebec cuisine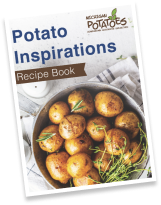 Like this recipe? Want more?
Check out our recipe book.
DOWNLOAD NOW
Categories
Ingredients
28 oz. Frozen French Fries, OR a Batch of Homemade Fries
6 oz. Cheese Curds Can Sub 6 oz. Whole Milk, Low Moisture Mozzarella Cheese, Cut Into Bite-Sized Pieces.
1 Packet Gravy Mix
1 Packet Gravy Mix
Fresh Thyme To Garnish (optional)
Preparation
See here on how to make homemade French fries.
For frozen fries: If baking, bake the fries according to package instructions.
For frying, heat the oil to 300 degrees in a deep fryer or Dutch oven. You don't want the fries to boil rapidly, but to lightly bubble just to cook them through.
TIP: Using a candy/deep frying thermometer makes it easy to tell when the oil is ready.
Add the fries to the oil in batches, you don't want to overcrowd them. Fry for about 5 minutes, then place them on a paper towel lined plate.
Repeat until all fries have been fried once.
Increase heat to 400 degrees and fry in batches a second time, until they are a light golden brown.
Preheat the oven to 350 degrees.
Line the fries on a baking sheet and sprinkle the cheese on top.
Bake for 10-15 minutes, until the cheese is just melted but not browned. You want them to retain their shape and color.
Prepare the gravy according to package instructions and drizzle it over the baking sheet of fries and cheese.
Use a spatula to remove and serve! Garnish with fresh thyme if desired!