Southwest Baked Michigan Chips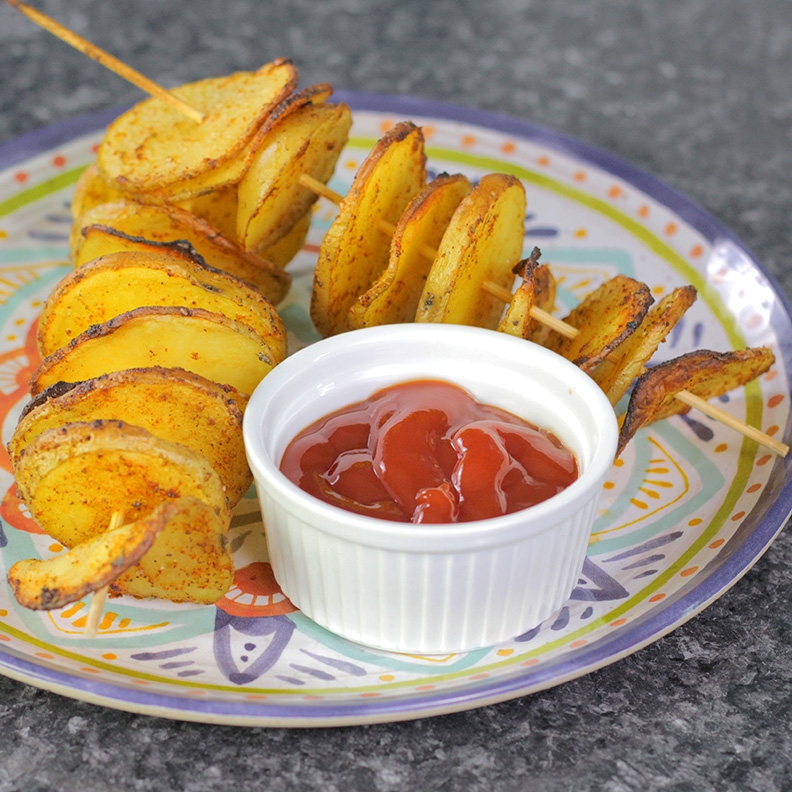 Spice up your potato routine with our creative and delicious Southwest Baked Michigan Chips!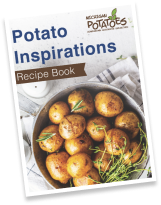 Like this recipe? Want more?
Check out our recipe book.
DOWNLOAD NOW
Categories
Ingredients
6 Michigan yellow potatoes
3 tablespoons vegetable oil
1 1/2 teaspoons chili powder
1/2 teaspoon sugar
1/2 teaspoon ground cumin
1/2 teaspoon garlic powder
1/2 teaspoon salt
1/4 teaspoon black pepper
1/8 teaspoon dried oregano, crushed
1/8 teaspoon crushed red pepper
Preparation
Preheat oven to 400 degrees F.
Slice potatoes approximately 1/4" thick
Coat potato slices in a bowl and toss with oil and all ingredients, coat well
Pierce each slice onto skewers
Set the skewers on the edges of a baking dish so that the potatoes don't touch the bottom of the dish. Bake for 25 to 30 minutes or until lightly browned and crispy, turning occasionally.