Potatoes O'Brien with Eggs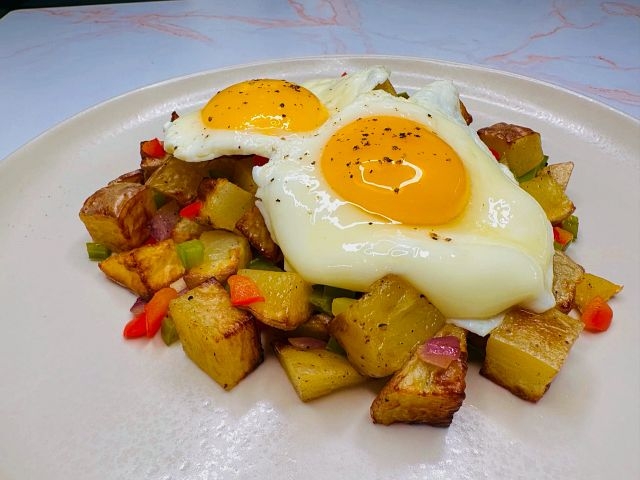 Restaurants in both Boston and Manhattan lay claim to creating Potatoes O'Brien in the early 20th century. We aren't sure which came up with it first, but main ingredients are potatoes, onions, and bell peppers. Add eggs and you've got a great breakfast!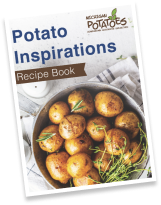 Like this recipe? Want more?
Check out our recipe book.
DOWNLOAD NOW
Ingredients
4 russet potatoes, diced
1 cup green bell pepper, diced
1 cup red bell pepper, diced
2 Tbsp garlic, minced
3 Tbsp olive oil
1/2 Tbsp ground black pepper
1 Tbsp salt
6-8 eggs, cooked your choice
Preparation
Preheat oven to 350°F (176°C).
Wash and rinse all produce. Dice potatoes and hold them in cold water. Dice red and green bell peppers. Mince garlic.
Drain potatoes and with a dry paper towel, pat dry to remove excess water.
Place diced potatoes, bell peppers, and garlic in a large bowl, drizzle olive oil, add salt and black pepper and toss until fully coated.
Place vegetables onto a parchment paper lined baking tray and place in preheated oven for 20 minutes. Remove the tray from the oven and let cool slightly.
Serve topped with or alongside eggs cooked to your choice of style.