Roasted Potato Tacos with Eggs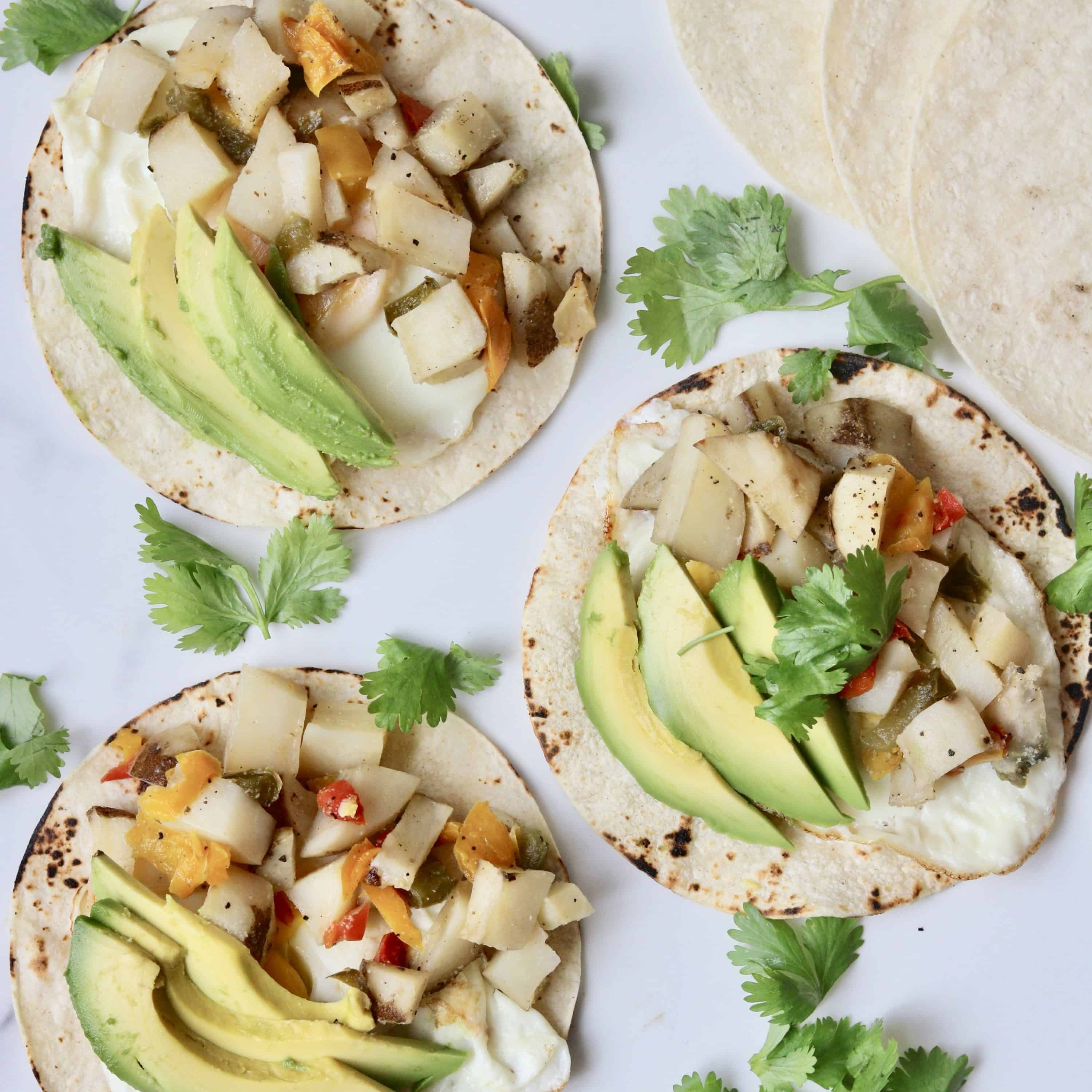 A portable taco that combines taste, flavor and convenience for post workout recovery.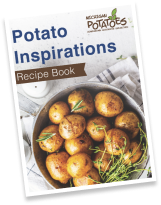 Like this recipe? Want more?
Check out our recipe book.
DOWNLOAD NOW
Categories
Ingredients
3/4 lb. russet potatoes cleaned and cut into 1/4-inch cubes
1 cup chopped bell pepper medley
1 teaspoon table salt
1/2 teaspoon ground black pepper
1/2 teaspoon garlic powder
6 each large eggs
6 each 6-inch corn tortillas
4 ounces sliced avocado optional
Preparation
Preheat oven to 400 °F.
Spray a large rimmed baking sheet with cooking spray. Set aside.
Mix chopped potatoes and bell peppers with salt, pepper and garlic.
Place in the oven for 45 minutes, flipping half way through cooking with a spatula.
When potatoes are done, let cool for 5 minutes and prepare eggs as desired.
Assemble tacos with 1 tortilla, 1 egg, and 2 ounces of potato and bell pepper blend. Optional to top with avocado, salsa or topping of choice.