Quick Chile Lime Potato Tacos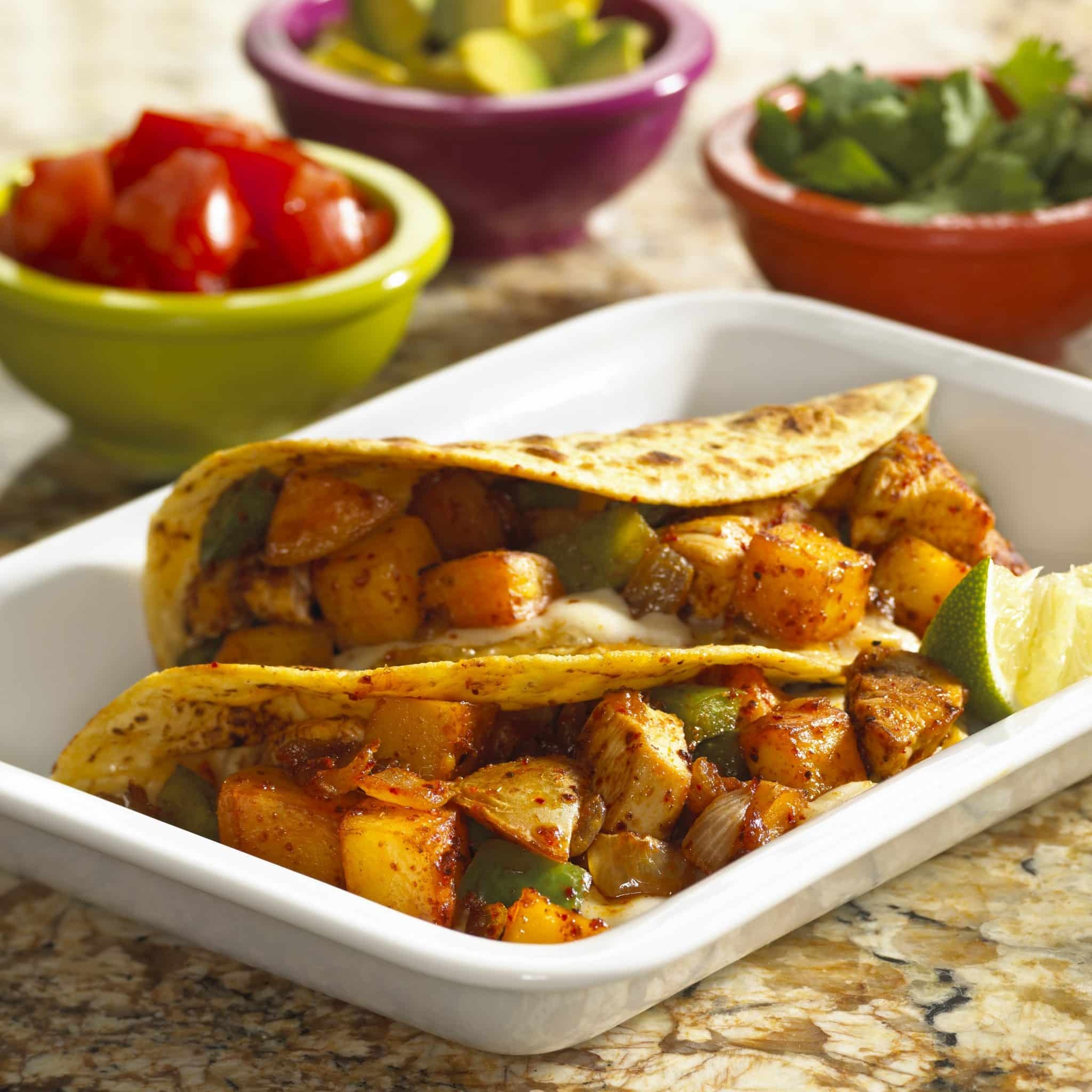 This recipe is great for people who crave Mexican food but strive to consume fewer calories.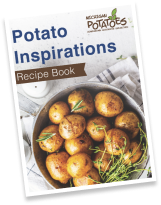 Like this recipe? Want more?
Check out our recipe book.
DOWNLOAD NOW
Categories
Ingredients
1/2 lb. yellow or red potatoes, cut into bite-size cubes
Olive oil cooking spray
1/2 cup chopped onion
1/2 lb diced boneless, skinless chicken breasts
1/2 cup red chili enchilada sauce
1/4 cup finely chopped poblano, anaheim, or bell pepper
1 teaspoon Mexican seasoning blend
1/2 cup shredded reduced-fat Monterey Jack cheese
8 small corn tortillas, warmed or crunchy taco shells
8 lime wedges
Optional Toppings
Shredded cabbage or romaine lettuce
Diced tomato
Diced avocado
Thinly sliced radishes
Fresh cilantro leaves
Salsa
Preparation
Place potatoes in a microwave-safe bowl and cover with plastic wrap. Microwave on HIGH for 5 to 7 minutes.
Spray a large skillet liberally with cooking spray. Add potatoes and onion; cook over medium-high heat for 5 minutes, stirring and coating with cooking spray occasionally. Stir in chicken, pepper and seasoning and cook for 5 minutes more. Add red chili enchilada sauce and simmer for 5 minutes.
Place equal amounts of cheese on each tortilla and heat in a skillet until cheese is melted. Add potato mixture and any other desired toppings. Serve with lime wedge.