Tater Taquitos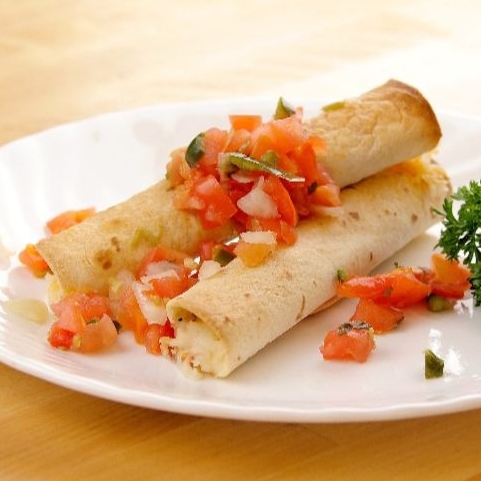 Tasty and low calorie, these Michigan potato taquitos are great as a snack, side dish or appetizer!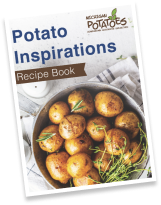 Like this recipe? Want more?
Check out our recipe book.
DOWNLOAD NOW
Categories
Ingredients
1 1/2 lbs Michigan Mashed Potatoes
3oz. greek yogurt
1 small onion diced and sauteed
8oz. Colby Jack cheese
Salt & pepper to taste
10 flour tortillas
Fresh Pico de Gallo for topping (optional)
Preparation
In a large mixing bowl mashed potatoes, yogurt, cheese, salt and pepper, mix to combine.
Scoop approximately 3oz. of filling into each tortilla.
Roll tortillas and place on a cookie sheet seam side down.
Bake 375° for 12-15 minutes or until golden brown.
Top with fresh pico de gallo and serve immediately.