Positively Perfect Mashed Potatoes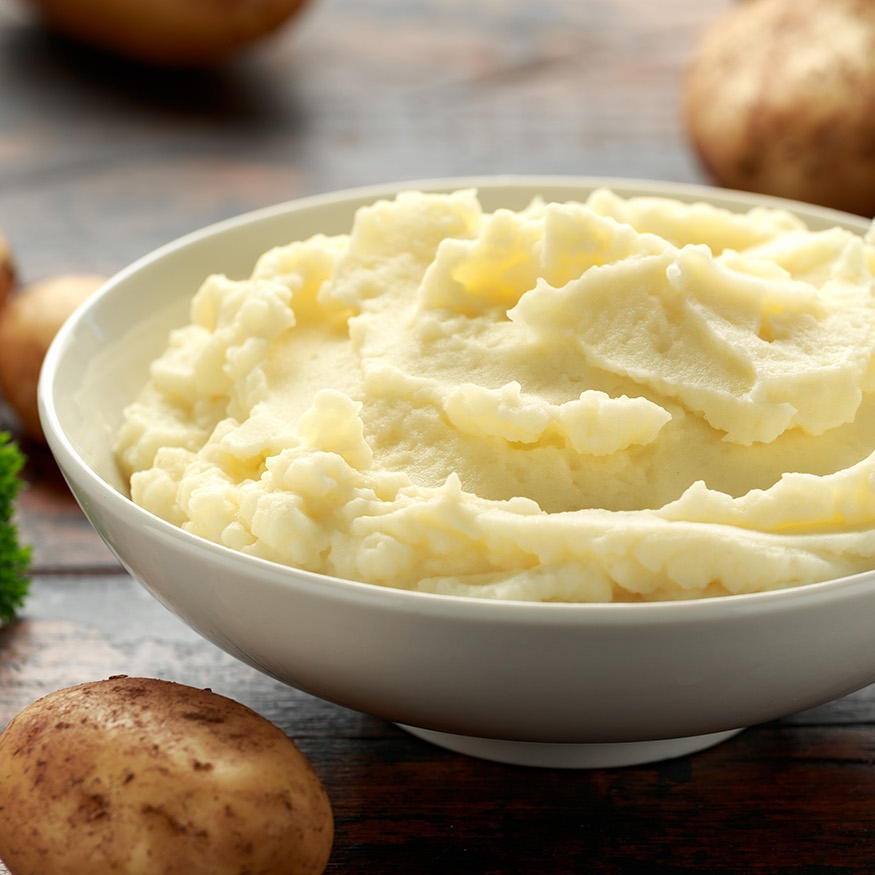 If you've been searching for perfect mashed potatoes...Look no further!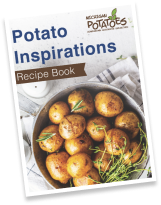 Like this recipe? Want more?
Check out our recipe book.
DOWNLOAD NOW
Categories
Ingredients
1 1/3 lbs. (4 medium) Michigan russet potatoes, peeled, cut into 1-inch chunks
1 1/4 teaspoons salt, divided
2 Tablespoons butter or margarine, softened
1/4 to 2/3 cup hot milk or cream
Preparation
In large saucepan, combine 5 cups water, potatoes and 1 teaspoon of the salt; bring to a boil.
Reduce heat to medium; cover and cook 10 minutes or until potatoes are tender when pierced with a fork.
Drain potatoes thoroughly.
Return to saucepan; heat over medium-low heat 1 to 2 minutes to dry potatoes, stirring occasionally.
In saucepan, mash potatoes with potato masher or fork, or beat with electric hand mixer until chunky.
Stir in butter, remaining 1/4 teaspoon salt and 1/4 cup of the hot milk. Add additional milk, a little at a time, if necessary, for desired consistency.
Season to taste with additional salt, if desired.
Serve immediately.