Mashed Michigan Potato Croquettes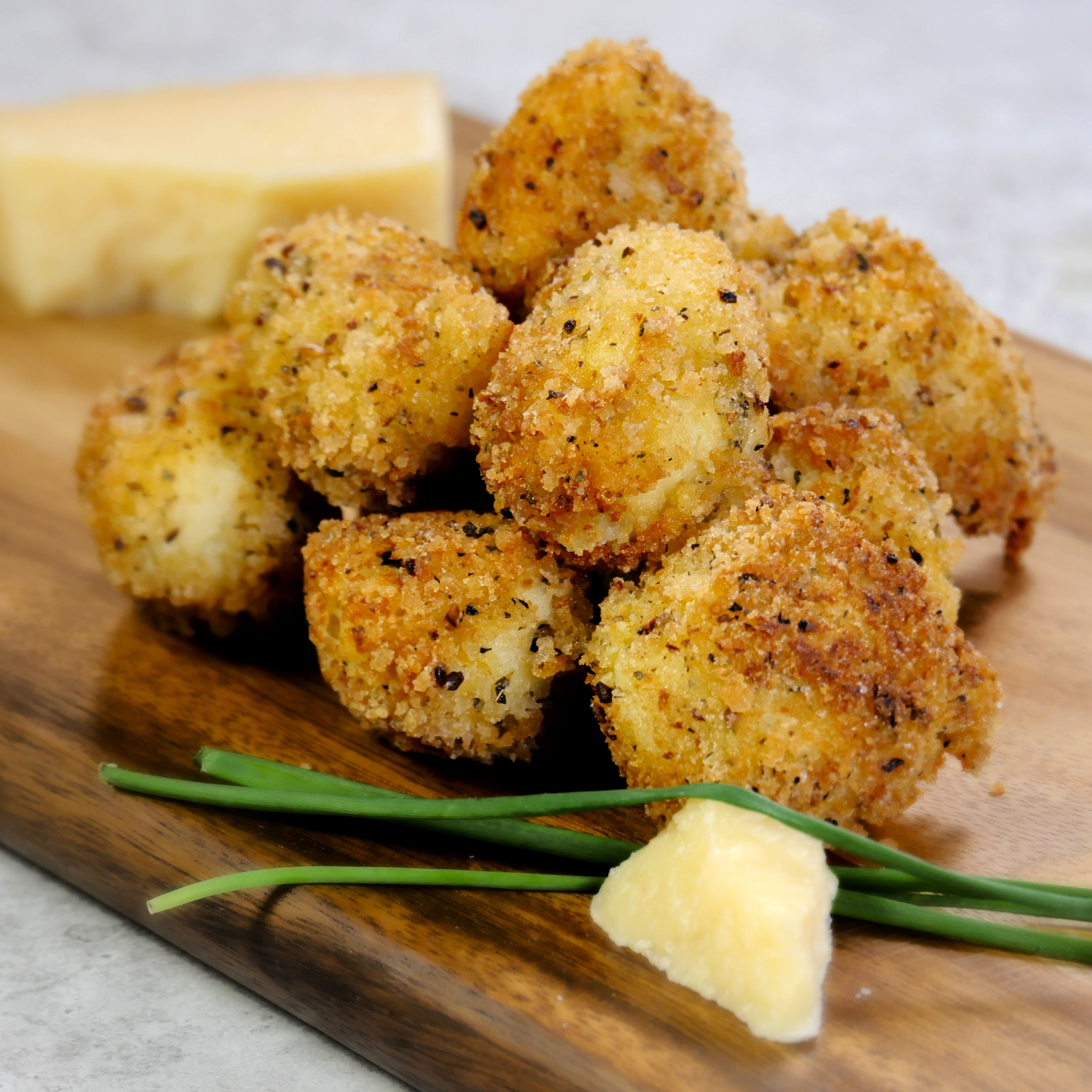 Don't pitch those Holiday leftovers quite yet! Mashed Michigan Potato Croquettes will give your spuds a delicious second chance.
Ingredients
2 cups cold Michigan mashed potatoes
2 large egg yolks
½ cup grated Parmesan
2 tablespoons fresh chives, chopped
1 tablespoon all-purpose flour
4 large eggs
2 cups seasoned breadcrumbs
Vegetable oil (for frying; about 2 cups)
Preparation
Mix egg yolks, mashed potatoes, Parmesan, chives, and flour in a medium bowl.
Roll into 1 1/2" balls; chill until cold, at least an hour
Beat eggs in a bowl; place breadcrumbs in another bowl.
Pour vegetable oil into a medium skillet to measure ½" (about 2 cups) and heat over medium-high heat
Dip potato balls in egg, then roll in breadcrumbs. Working in batches, fry, turning often, until golden brown and crisp, 3–4 minutes. Drain on paper towels.