Potato Bruschetta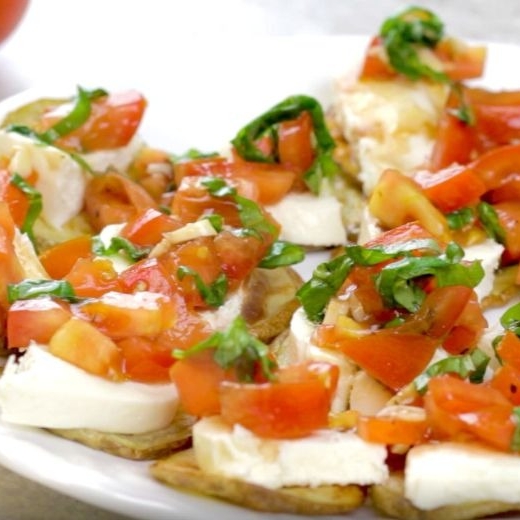 Michigan Potatoes make a great alternative to bread for a satisfying and delicious appetizer your family will love.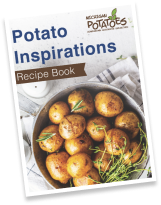 Like this recipe? Want more?
Check out our recipe book.
DOWNLOAD NOW
Categories
Ingredients
1 lb. Michigan russet potatoes
3 tablespoons extra virgin olive oil, divided
1/2 teaspoon kosher salt - pepper to taste
2 cups diced fresh ripe tomato
8oz fresh mozzarella cheese
2 tablespoons balsamic vinegar
2 cloves garlic, minced
1/4 cup snipped fresh basil
Preparation
Preheat oven to 425°.
Slice potatoes approximately 1/4" thick on mandolin slicer.
Toss with 2 tbsp olive oil.
Season with salt and pepper.
Place in a single layer on baking sheet and cook for 25 minutes.
While potatoes are cooking, stir together remaining oil, tomatoes, mozzarella, balsamic, and garlic in a medium bowl.
Top potatoes with mozzarella and tomato mixture, drizzle balsamic on top and serve immediately.