Patatas Y Huevos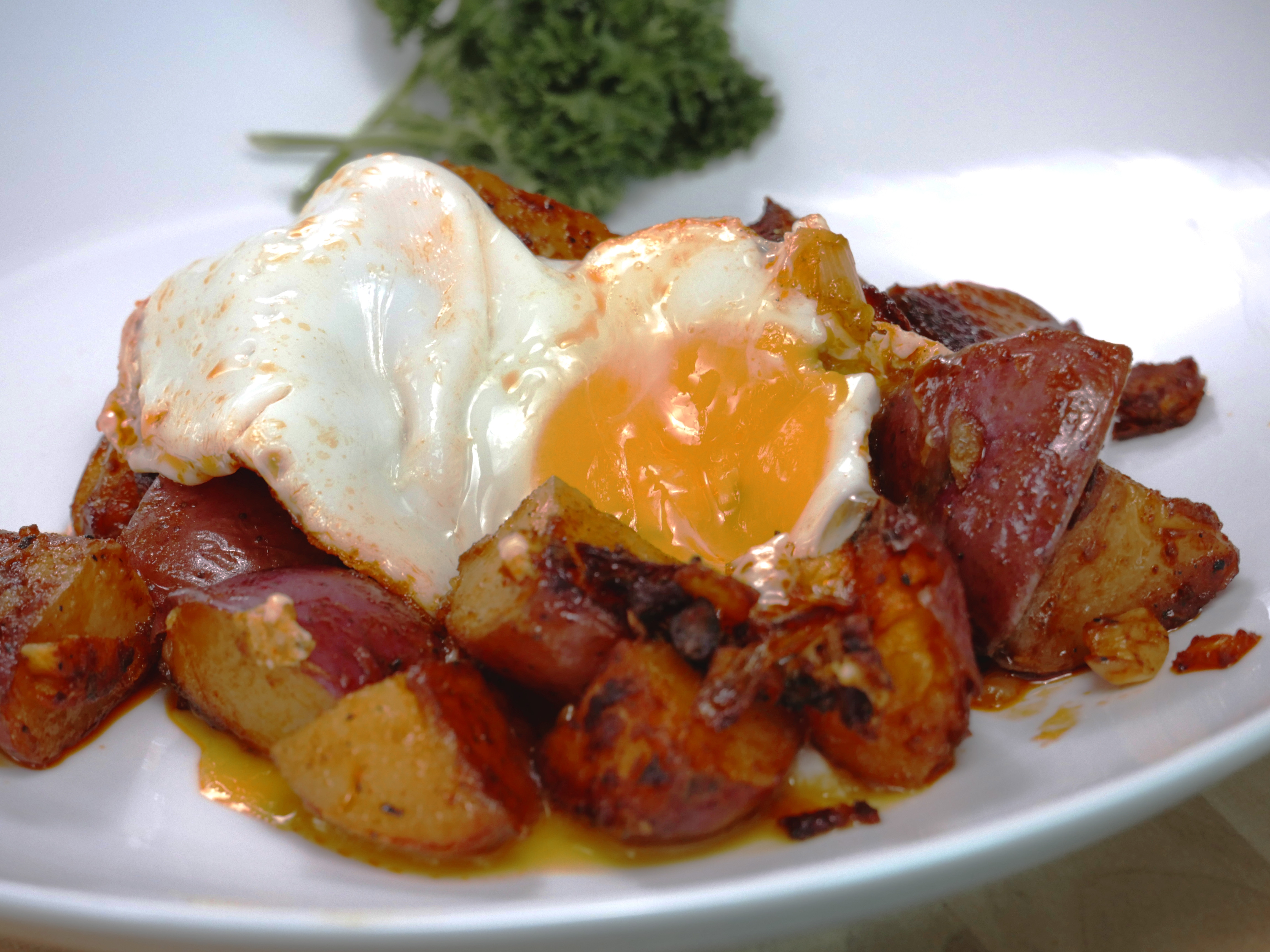 A simple recipe that can be served any time of day. This is one of the most popular dishes in taverns all across Spain. Spaniards are most likely to eat this tasty dish of fried potatoes and perfectly fried eggs as a lunch or dinner dish.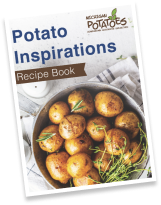 Like this recipe? Want more?
Check out our recipe book.
DOWNLOAD NOW
Categories
Ingredients
⅓ cup extra virgin olive oil
2 tsp smoked paprika
½ tsp red pepper flakes (or 1/4 tsp ground cayenne)
Kosher salt and black pepper, to taste
2 pounds potatoes, cut into 1-inch pieces (we recommend new potatoes, but russets or reds will work)
1 medium onion, finely chopped
4 garlic cloves, finely chopped
4 eggs
Lemon wedges, for Serving
Flaky sea salt, for serving
Preparation
In a measuring cup, combine the olive oil, paprika, red-pepper flakes, 1-1/2 teaspoons salt, a generous grind of pepper and 1 cup water. Put the potatoes in a large skillet and pour the olive oil mixture over them. Bring to a boil, then cover and cook on high until the potatoes are fork-tender, 6 to 9 minutes.

Uncover and turn the heat to low. If the potatoes are sticking or dry, add more olive oil. Arrange the potatoes in an even layer, cut side down if halved, then add the onion and garlic surrounding the potatoes. Cover and cook until the potatoes are golden-brown and the onions are softened, 4 to 6 minutes.

Stir the potatoes (if they're sticking, add more oil). Make 4 nests in the potatoes and crack an egg into each. Season with salt and pepper. Cover and cook until the whites are set and the yolks are still runny, 4 to 6 minutes.

To serve, break the yolks gently with a serving spoon, then scoop some potatoes and an egg onto plates or into shallow bowls. Serve with a squeeze of lemon and flaky salt.