Italian Veggie Michigan Potato Soup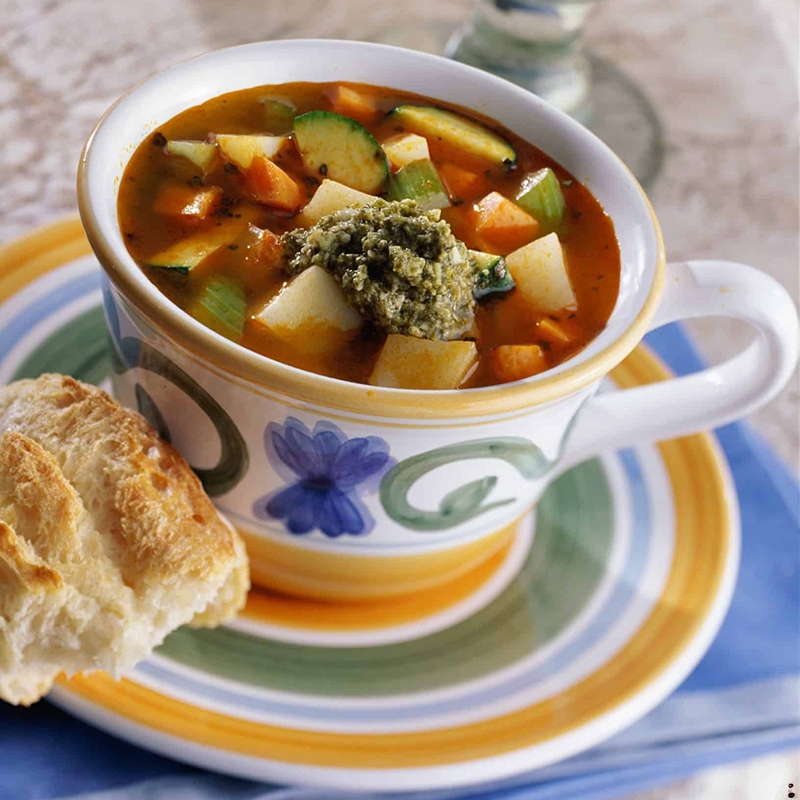 Warm up on a cool Fall day with this hearty Italian vegetable soup! Parmesan rinds add great flavor to soups and stews. Simply simmer them with the soup for 20 minutes, then remove and discard.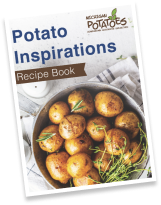 Like this recipe? Want more?
Check out our recipe book.
DOWNLOAD NOW
Categories
Ingredients
1 teaspoon oil
2 ounces prosciutto, chopped
1 cup chopped onion
1 cup chopped carrot
1 cup sliced celery
1 teaspoon bottled garlic
2 1/2 cups peeled cubed russet potato
6 cups reduced sodium chicken broth
1/4 cup sun-dried tomato paste or Italian tomato paste
1 1/2 cups sliced and halved zucchini
4 teaspoons jarred pesto
Salt and pepper to taste
Preparation
Cook prosciutto, onion, carrot, celery and garlic in Dutch oven 5 minutes.
Add potatoes, chicken broth, and rind. Bring to a boil.
Cover, reduce heat and simmer for 15 minutes.
Add sun-dried tomato paste and zucchini; cook 5 minutes more.
Remove and discard rind and season to taste with salt and pepper.
Spoon into soup bowls, top each serving with 1 teaspoon pesto. Serve with crusty bread.