Tomato Potato Florentine Soup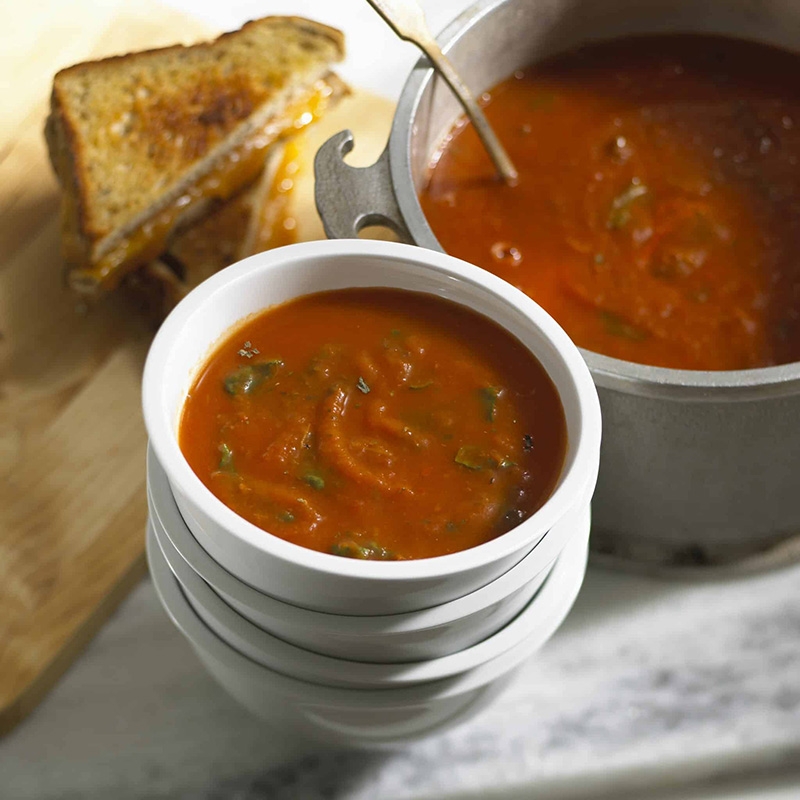 Add a small swirl of basil pesto and a sprinkle of Parmesan cheese to each bowl of this potato florentine soup for added Italian flavor.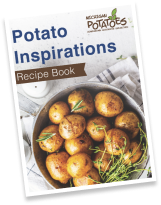 Like this recipe? Want more?
Check out our recipe book.
DOWNLOAD NOW
Categories
Ingredients
1 tablespoon extra virgin olive oil
1 medium onion, chopped
2 stalks celery, sliced celery
1 (32-oz.) container chicken broth (reduced sodium)
1 (28-oz.) can crushed tomatoes (1 26-oz. jar marinara sauce)
1 lb. russet potato, peeled and cubed
2 teaspoons dry basil
Garlic salt and freshly ground pepper to taste
3 cups fresh spinach, coarsely chopped
Preparation
Heat oil in a large saucepan; add onion, celery and carrots and cook for 5 minutes to lightly brown.
Stir in stock, tomatoes, potatoes and basil. Bring to a boil; reduce heat and simmer, covered, for 30 minutes.
Let cool slightly, then puree in a blender or food processor until smooth.
Pour back into the saucepan and stir in spinach; cook for a minute or 2 more to wilt the spinach.