Potato Curry with Peas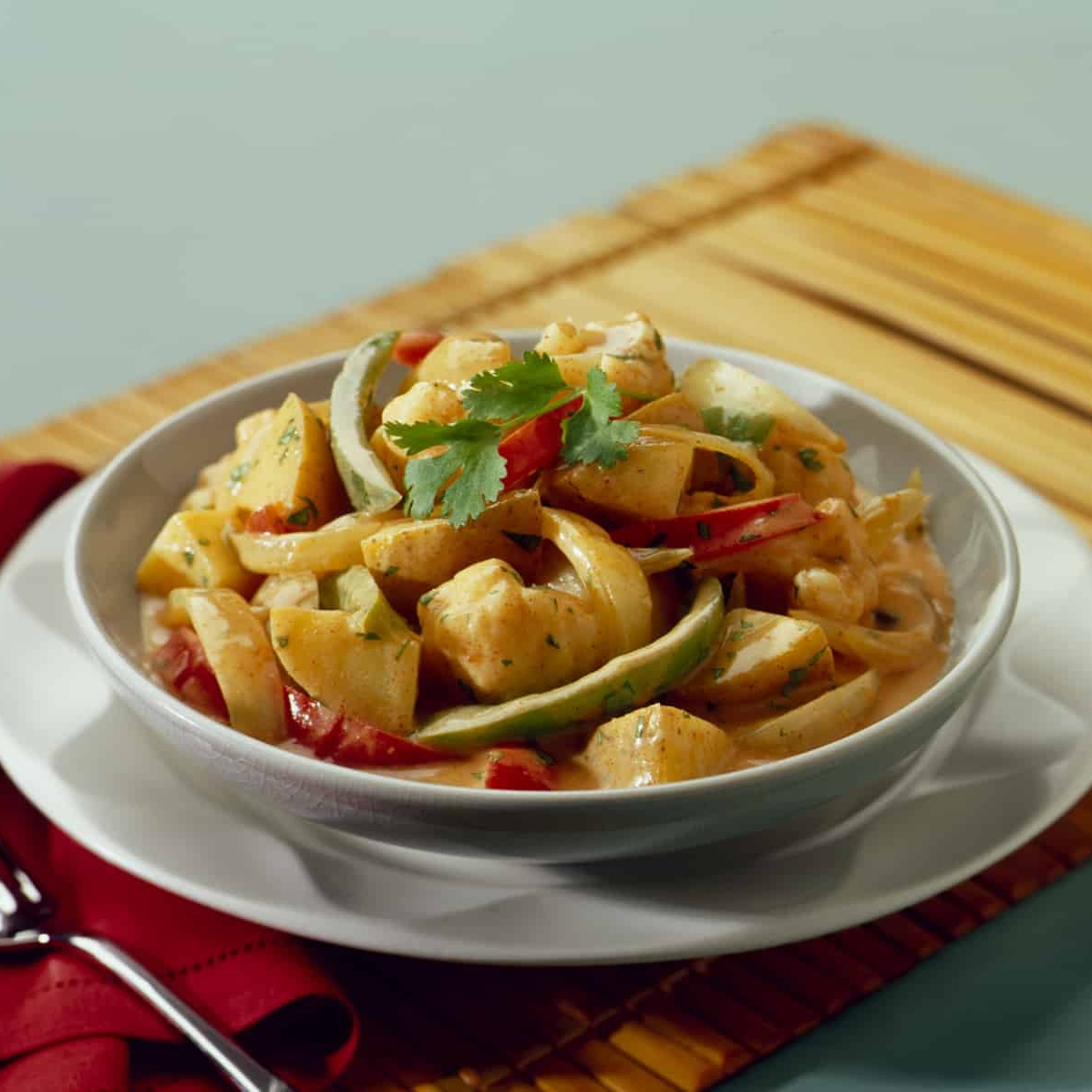 Serve this potato curry with Indian flatbread for a vegetarian meal or use as an accompaniment for simple grilled fish or chicken.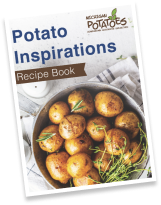 Like this recipe? Want more?
Check out our recipe book.
DOWNLOAD NOW
Categories
Ingredients
Ingredients
1 1/2 lbs. red or yellow potatoes (4-5 medium), peeled
1 teaspoon salt
1 teaspoon cumin seeds
1 teaspoon coriander seeds
5 cardamom pods, seeds removed from husks
1 teaspoon turmeric
1/2 teaspoon ground cinnamon
2 teaspoons canola oil
1 Tablespoon yellow mustard seeds
1 Tablespoon brown or black mustard seeds
1 large onion, finely chopped
4 cloves garlic, minced
1 jalapeño pepper, seeded and minced
1 Tablespoon minced fresh ginger
1 cup water
1 cup frozen peas
2 Tablespoons chopped fresh mint
1 Tablespoon lemon juice
Freshly ground pepper to taste
Preparation
Directions
Place potatoes in a large saucepan and cover with water. Add salt and bring to a boil. Cook over medium heat until the potatoes are tender, 10 to 20 minutes. Drain and cool slightly. Crush the potatoes with the back of a wooden spoon and set aside.

Meanwhile, toast cumin, coriander and cardamom seeds in a small dry skillet over medium heat, stirring, until aromatic, about 1 minute. Transfer to a spice mill or mortar and pestle; grind to a powder. Add turmeric and cinnamon; set aside.

Heat oil in a large nonstick skillet over medium heat. Add yellow and brown or black mustard seeds and cover the pan; when the seeds start to pop, remove the pan from the heat and let stand until the popping ceases. Uncover the pan and return to low heat. Add onions and sauté until golden, 10 to 15 minutes.

Add garlic, jalapenos, ginger and the reserved spice mixture and sauté for 2 minutes more. Stir in water and simmer for 5 minutes. Stir in peas, mint and lemon juice and cook until heated through, about 3 minutes. Stir in the reserved potatoes and season with salt and pepper.