Easy Weeknight Potato Sausage Soup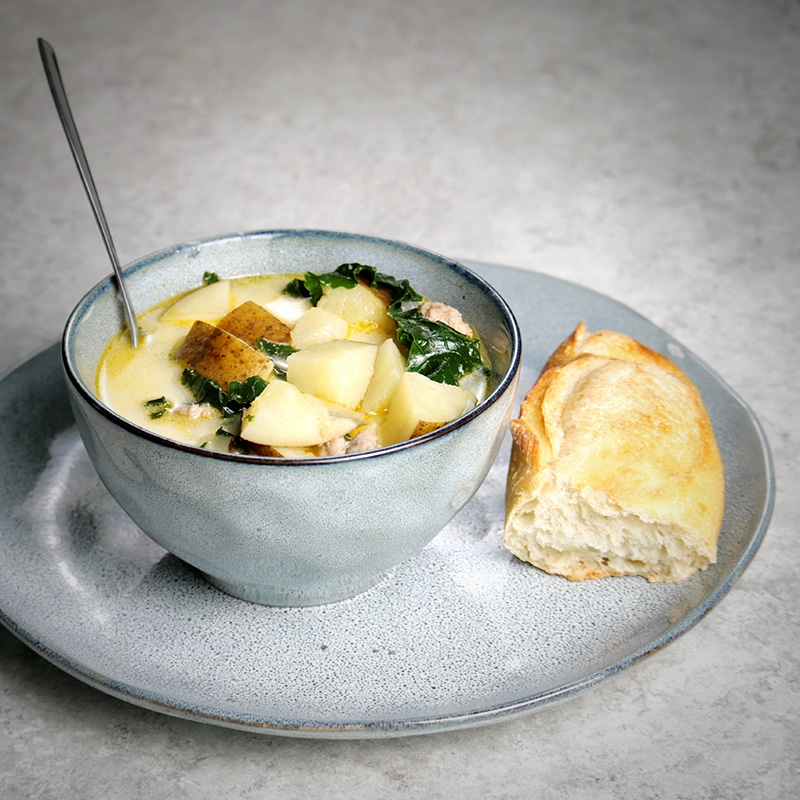 This super simple 30-minute weeknight soup is a healthy and delicious meal for your busy family. Pair it with some crusty bread for a quick and easy delight!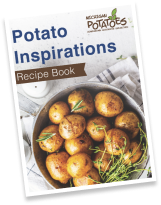 Like this recipe? Want more?
Check out our recipe book.
DOWNLOAD NOW
Categories
Ingredients
3lbs. Michigan Russet potatoes ½" dice
1 medium onion diced
1lb. Italian turkey sausage
2 cloves garlic, minced
2qts. chicken stock
1 head of kale, roughly chopped
Salt and pepper to taste
Crushed red pepper to taste
Preparation
In a large soup pot saute the chopped onion for approximately 5 minutes over medium heat until translucent.
Add crumpled turkey sausage and cook thoroughly.
Add garlic and cook an additional 2 minutes
Add chicken stock and potatoes, bring to a gentle boil. Reduce heat and simmer until potatoes are fork tender. 15-20 minutes.
Add kale, salt and pepper to taste, and red pepper if desired. Simmer an additional 8-10 minutes until kale is completely wilted.