Melting Potatoes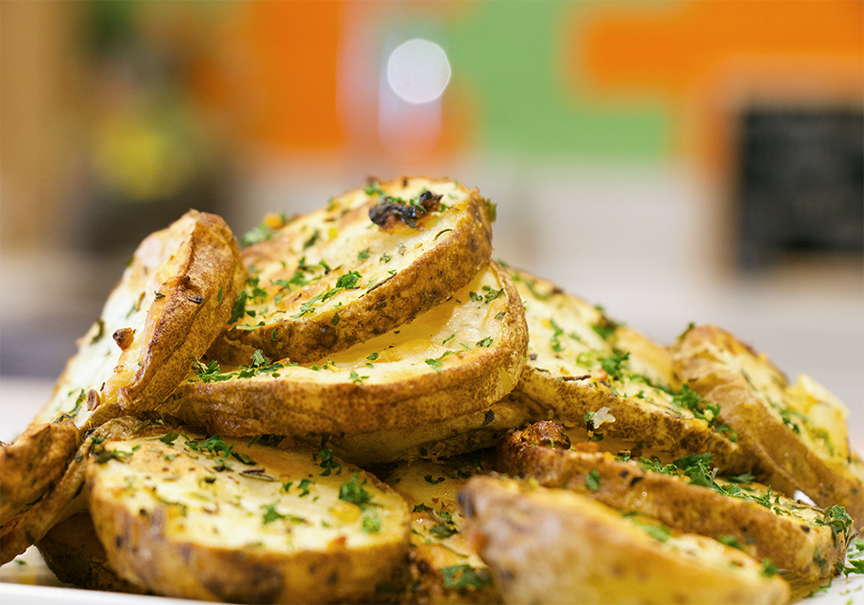 This delicious recipe is light on ingredients but heavy on flavor and texture! The key is a good hot skillet for searing. We recommend cast iron.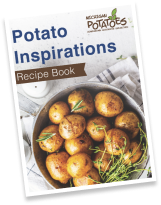 Like this recipe? Want more?
Check out our recipe book.
DOWNLOAD NOW
Categories
Ingredients
3 large (or 4 medium) Michigan potatoes
10 tbs unsalted vegan butter, divided (regular unsalted butter can be used for a non-vegan dish)
2 Tbs vegetable oil
1 cup vegetable stock
2 cloves garlic, crushed
4 sprigs fresh thyme
Kosher salt
Black pepper
Preparation
Preheat oven to 500°F with rack in upper-middle position.
Peel Michigan potatoes and slice into 1-inch thick rounds. (Peeling potatoes is optional.)
Pat potatoes dry with paper towel.
Add vegetable oil and 4 Tbs of butter to a hot skillet*. Sprinkle potatoes with a pinch of kosher salt and coarse black pepper.

* - A cast iron skillet offers the best results. Just know that you're cooking with high heat, so make sure to use a pan that can handle it.
Place potatoes in skillet and seal for about 4 minutes, or until they a nice golden brown. Turn potatoes and remove from heat.
Cut remaining tbs of butter into cubes and set aside.
Pour vegetable stock into pan. Add fresh thyme and crushed garlic. Top potatoes with butter cubes.
Place skillet in preheated oven and bake for about 30 minutes, or until potatoes are fork tender. Spoon sauce over potatoes.