Creamy Scalloped Potatoes with Rosemary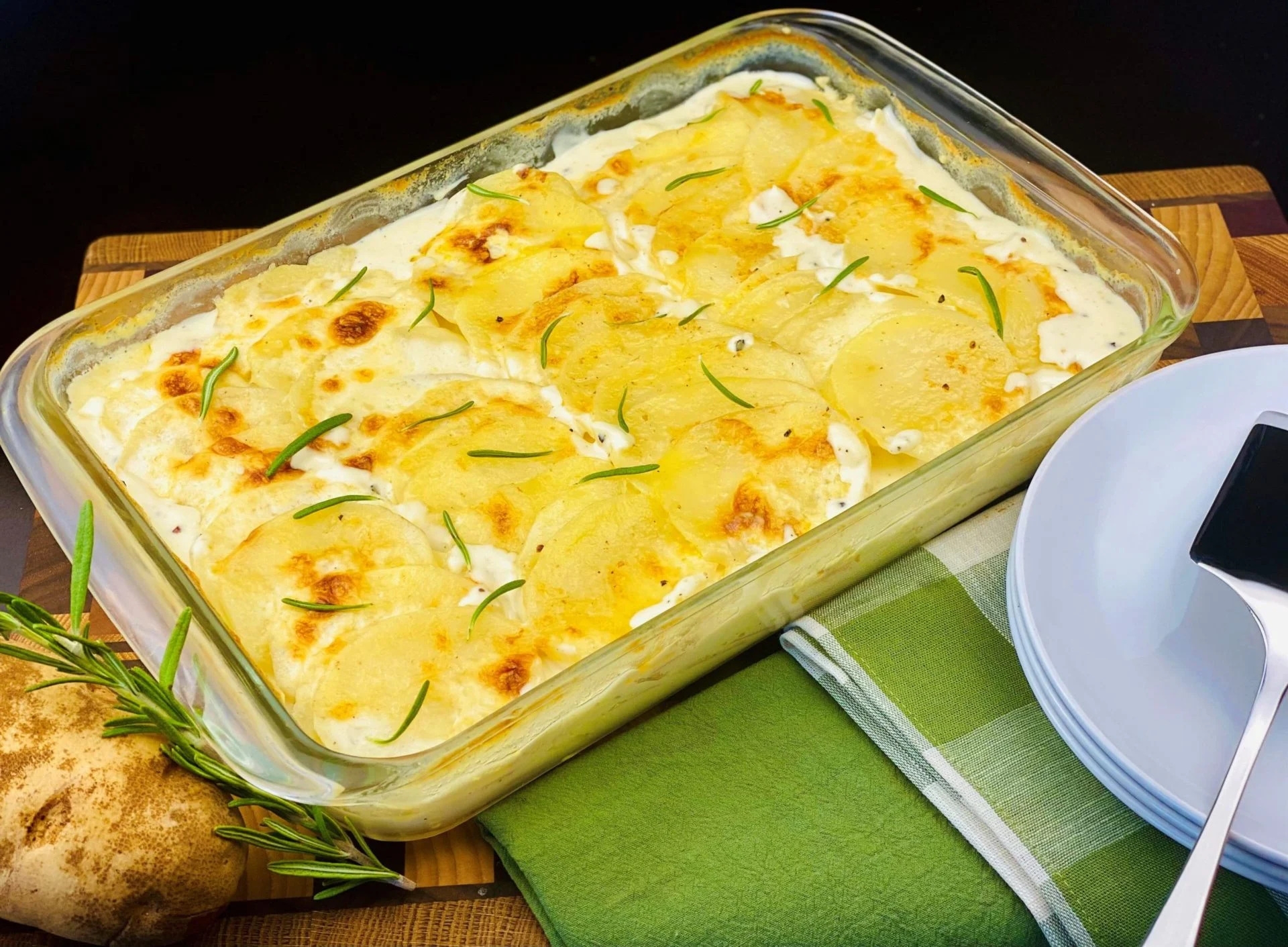 Rich and creamy layers of Michigan potatoes are baked in a herb and garlic-infused cream. It's a decadent and classic side that's perfect for your next holiday meal.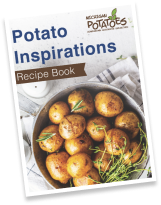 Like this recipe? Want more?
Check out our recipe book.
DOWNLOAD NOW
Categories
Ingredients
4 lbs. (1.81kg) Russet Potatoes, peeled and sliced 1/8" thick
1 quart (960ml) Heavy Cream
1 each Rosemary Sprig (Thyme, Sage, Marjoram, etc. can be subbed)
6 each (32g) Garlic Cloves, crushed
½ teaspoon (~1g) Nutmeg, freshly grated
2-1/2 tablespoons Sea Salt
1 tablespoon Freshly Ground Black Pepper
2 tablespoons Unsalted Butter
1 tablespoon Fresh Rosemary (Optional)
Preparation
Peel the potatoes then slice into 1/8 slices. This can be done much easier using a mandolin or vegetable slicing attachment on a food processor. If you do not have either, slices can be done using a knife, just be sure to slice the potatoes thin and even. Once sliced, hold in cold water until ready to use.
In a medium pot over medium-low heat combine the cream, rosemary sprig, garlic, nutmeg, salt, and pepper. Heat the mixture for about 5-7 minutes being careful not to bring to a boil. The cream should infuse with the flavor of the herbs and become very fragrant. Strain the mixture reserving the cream and discard the herbs/garlic.
Brush the bottom of a shallow casserole dish (approx. 2-3 inches tall) with butter. Drain the potatoes and pat dry with a clean towel or paper towels. Shingle the potatoes in an even layer on the bottom of the buttered dish. Spoon an even layer of the cream over the potatoes. Repeat with another layer of potatoes, then another layer of cream. Repeat this step until all the potatoes and all the cream have been used.
Cover the scalloped potatoes with a piece of aluminum foil, place into a preheated 325 °F oven for 60 minutes. Remove the foil and continue baking for 20-30 minutes or until golden.
Remove the dish from the oven and allow to cool for 20 minutes before slicing and serving. Optionally you may choose to add some chopped rosemary to the top of the potatoes.