Crispy Ranch Smashed Potatoes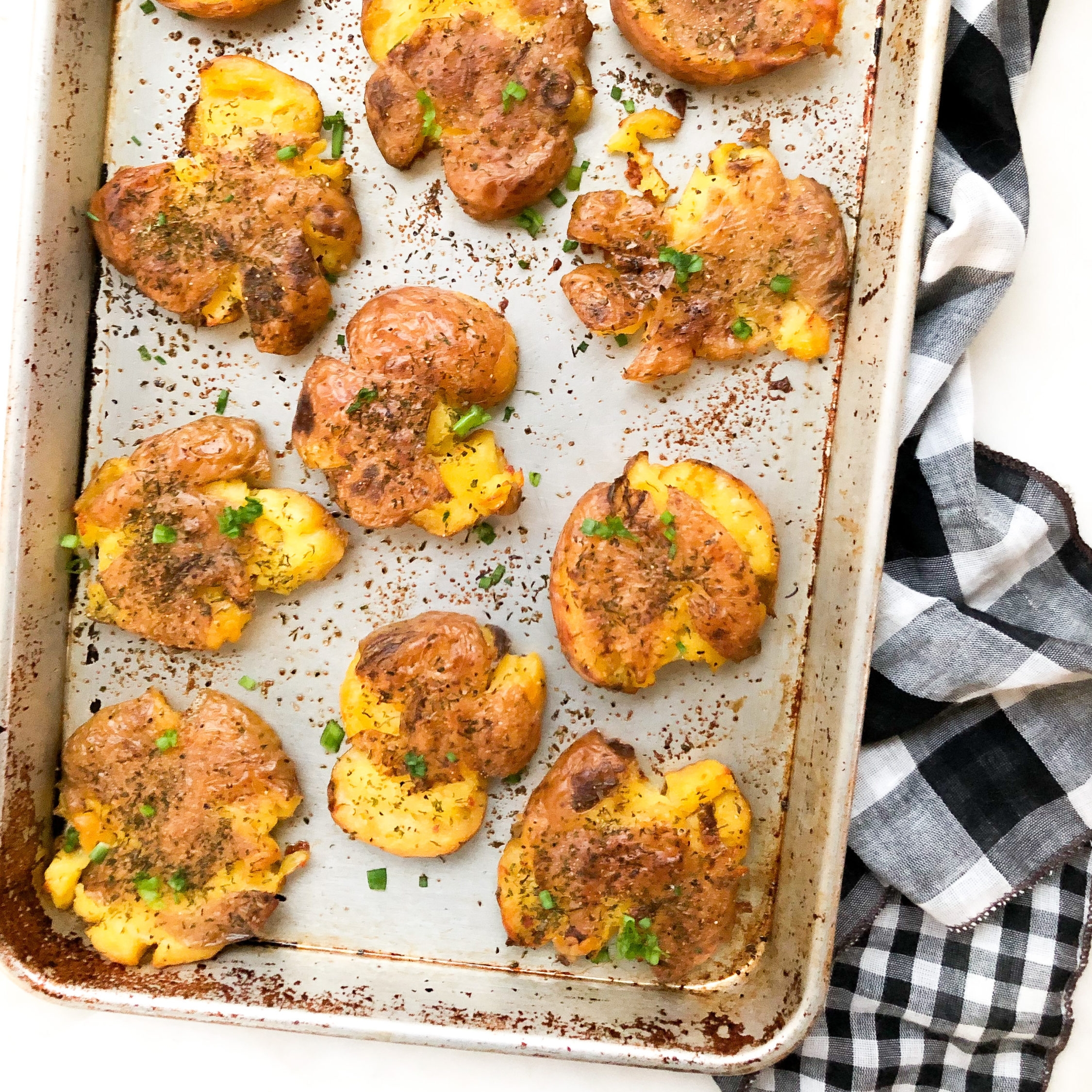 Smashed potatoes are always a hit, and adding a little ranch flavoring to them really kicks them up a notch!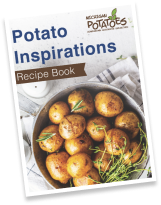 Like this recipe? Want more?
Check out our recipe book.
DOWNLOAD NOW
Categories
Ingredients
1 lb. red potatoes
1 tablespoon olive oil
1 tablespoon dried parsley
1 teaspoon garlic powder
1 teaspoon onion powder
1/2 teaspoon dried dill
1/2 teaspoon kosher salt
1/2 teaspoon ground black pepper
2 tablespoons fresh scallions, chopped
Preparation
Fill a large pot with water over medium-high heat.
Once boiling, add potatoes and boil for 30 minutes, until soft. Test them with a fork.
Drain water from the pot and drizzle a sheet pan with olive oil.
Pre-heat oven to 450°F.
Transfer potatoes to a sheet pan and use the bottom of a heavy drinking glass to smash your potatoes until the skin breaks.
Drizzle potatoes with olive oil and a sprinkle of salt, black pepper, parsley, dill, garlic and onion powder.
Bake at 450°F for 30 minutes, until crispy.
Sprinkle with chopped scallions!