Fall Harvest Mashed Potatoes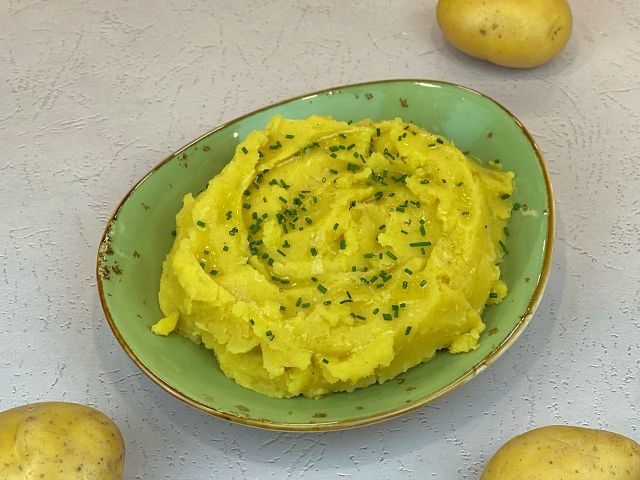 Creamy yellow mashed potatoes with roasted garlic and butternut squash, drizzled with extra virgin olive oil and topped with thyme leaves.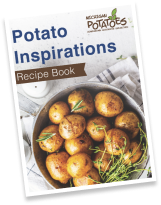 Like this recipe? Want more?
Check out our recipe book.
DOWNLOAD NOW
Categories
Ingredients
2 pounds yellow potatoes
1 cup vegetable stock
1 cup vegan butternut squash soup
10 cloves garlic, roasted
1 Tbsp sage, rubbed
1/2 Tbsp salt
1/2 Tbsp black pepper
1 Tbsp thyme leaves
Extra virgin olive oil, as needed
Preparation
In a frying pan or skillet, on low medium heat, add oil and garlic cloves and slowly cook until soft and comes to a translucent light golden-brown color.
Rinse and peel yellow potatoes, then cut into small cubes, and place in a large pot and fill with enough water to cover potatoes. Then turn on to high heat and bring to a boil, then reduce heat to a simmer and cook potatoes for 30 minutes or until they are fork tender. Drain water and shake off excess liquids. And then place potatoes in a bowl, add roasted garlic then using a food mill, hand/stand mixer or a fork, mash potatoes until smooth or desired consistency.
While waiting for potatoes to cook, in a pot add vegetable stock and vegan butternut squash soup and stir until combined and gently heat to a simmer. Then slightly cool and set aside. (For vegan butternut squash soup, check the soup or broth section at your grocery store of choice, or a health foods store, like Whole Foods.)
Add liquids, roasted garlic, rubbed sage, salt, and black pepper to mashed potatoes and fold together until smooth and creamy.
To serve, place mashed potatoes in a serving dish or platter, drizzle olive oil and garnish with thyme leaves.