Michigan Mashed Potato Truffles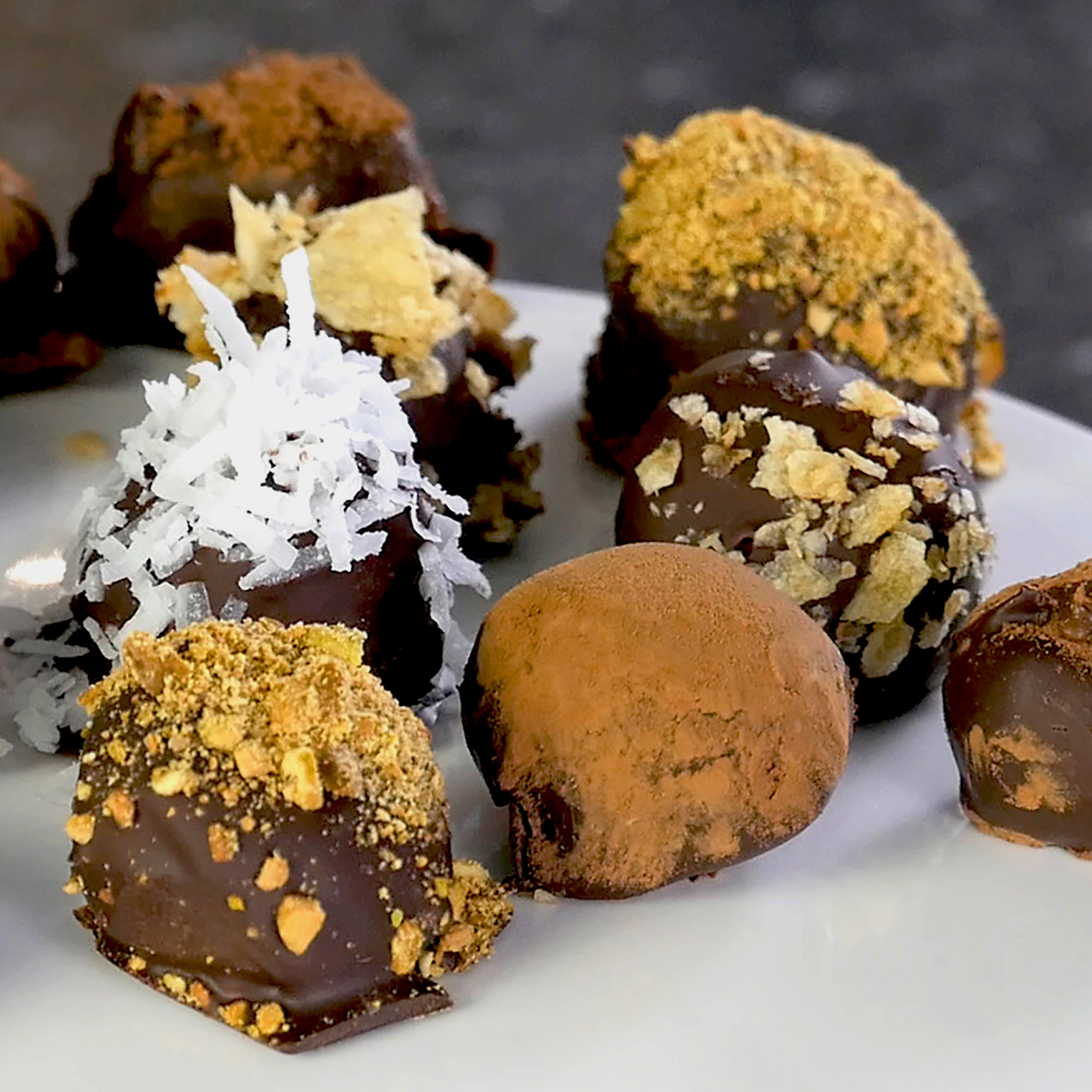 Time to satisfy your sweet tooth this Holiday season with a super simple recipe featuring a super secret ingredient...mashed Michigan Potatoes!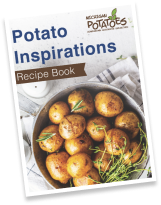 Like this recipe? Want more?
Check out our recipe book.
DOWNLOAD NOW
Categories
Ingredients
1 cup plain mashed potatoes (don't use any with savory ingredients like chives or garlic!)
1 Tablespoon butter + 1 Tablespoon milk (if not already in mashed potatoes)
2 Tablespoon honey
1 Tablespoon cocoa powder
¼ teaspoon vanilla extract
1 large bar (200 grams) dark chocolate
¼ cup each of chopped pistachios, shredded coconut, cocoa powder or even crushed potato chips!
Preparation
If you're using freshly made, warm mashed potatoes, mix in butter and milk. If you're using leftovers that don't yet have butter or milk in them, melt the butter and mix it in, along with the milk.
Set a wire mesh sieve over a large bowl and, working in batches, push your potatoes through the sieve with a rubber spatula or spoon. This can seem a bit labor intensive, but it'll give you ultra fine and fluffy mashed potatoes!
Mix honey, cocoa, and vanilla into the potatoes, tasting and adding more honey or vanilla as needed.
Form potato dough into teaspoon sized balls and set on a large plate. Get your preparation station ready by putting your topping ingredients (pistachios, almonds, shredded coconut, cocoa powder and/or whatever else you'd like to roll your truffles in) in small bowls.
Using the double boiler method or the microwave, melt the dark chocolate until ¾ is melted, then stir to melt the rest.
Set a potato ball on a fork and dunk it in chocolate. Let the excess run off then plop it into one of your topping bowls. Spoon toppings over the chocolate then transfer back to your plate. Continue until all of your truffles are coated, then pop them in the freezer for 5 minutes to harden.