Colcannon Irish Mashed Potatoes with Kale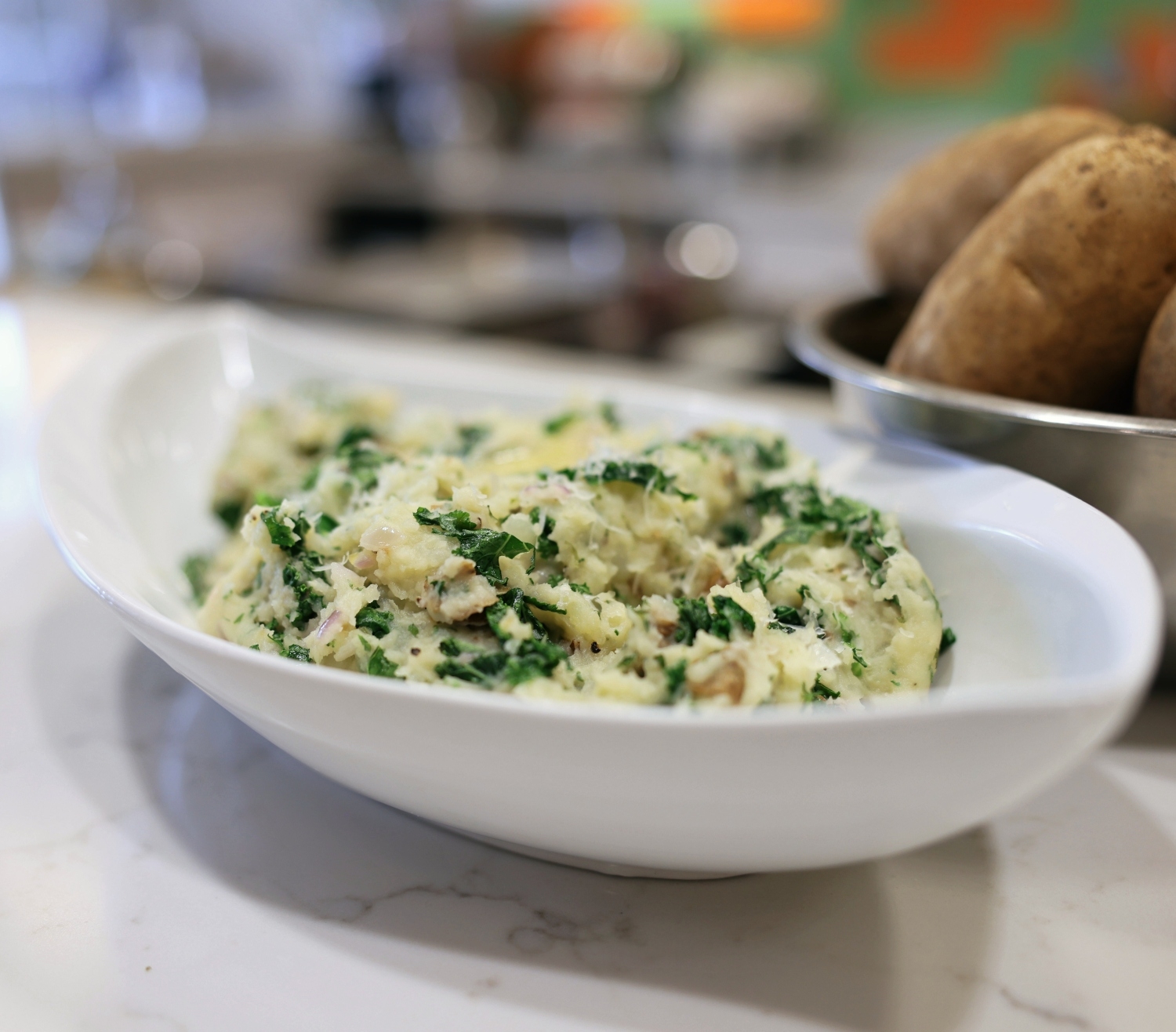 Colcannon is an Irish mashed potato dish that traditionally includes cabbage. This vegan version is even healthier with the leafy green superfood kale, as well as coconut milk.
Ingredients
4-5 Michigan potatoes of your choice
1/2 red onion
5 kale leaves
1/2 can coconut milk
1 tsp pink Himalayan sea salt (or regular salt)
Saltless pepper blend, to taste
1 bundle parsley
8-10 cloves garlic, minced
5 Tbsp plant-based butter (or regular butter, if preferred, for non-vegan version)
Vegan Parmesan (or your choice of cheese if non-vegan is preferred)
Preparation
Fill a pot with water to completely cover your Michigan potatoes. Boil them with the skin on until they are soft. It can take up to 20 minutes depending on the size of your potatoes. You can test their softness with a fork; it should go through easily.
While potatoes are boiling, remove stems from kale and finely chop. You can do this easier if you stack the leaves on top of each other and roll them up like a burrito and chop into skinny slivers.
Once the potatoes are cooked, strain and then return to pot. Begin mashing until desired smoothness. Add coconut milk and seasonings and mix. Potatoes will become creamier.
Add kale, garlic, and butter. Stir/whip to your liking. Plate this dish and top with more fresh parmesan and butter and get ready to have all of your tastebuds satisfied!