Irish Boxty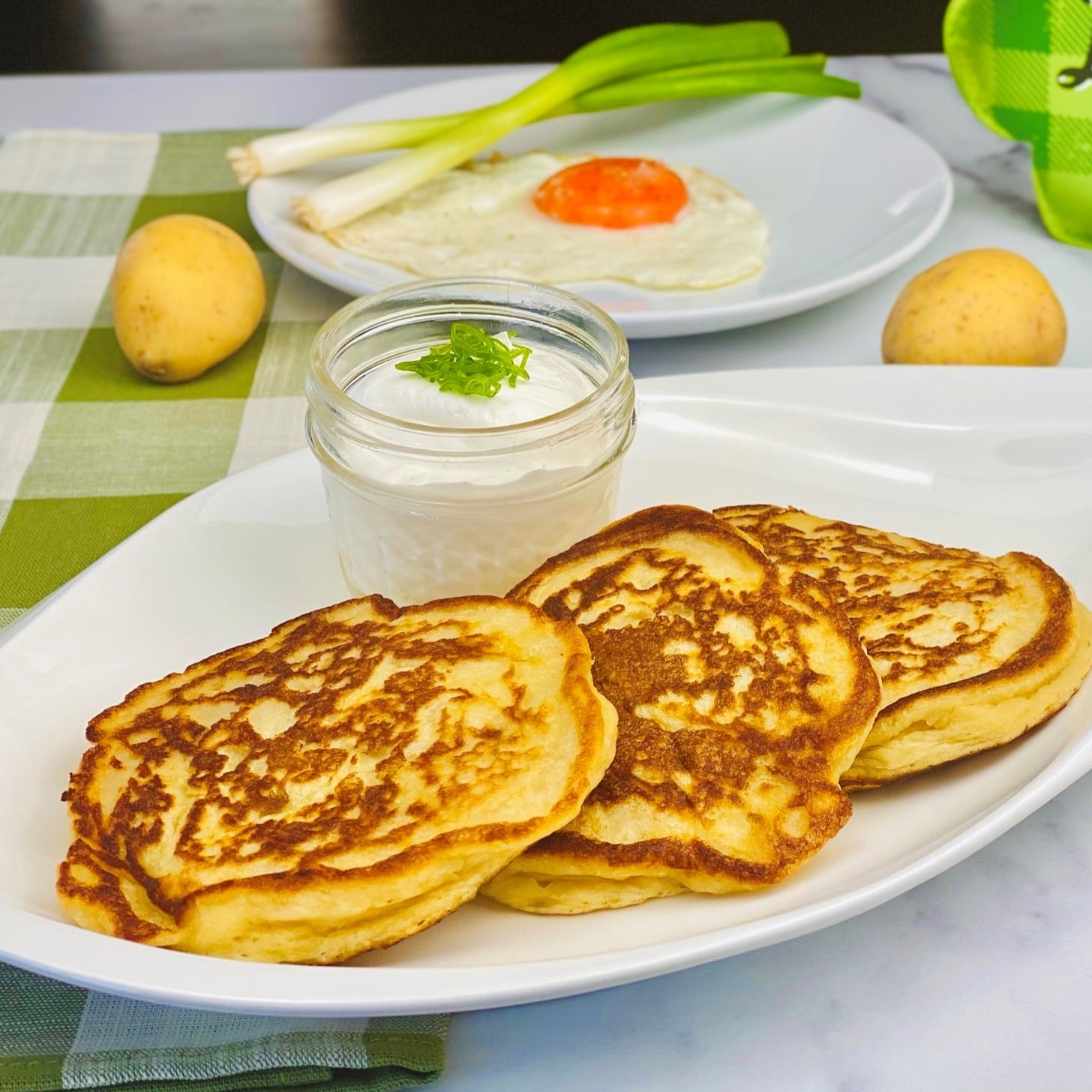 Tender potato pancakes griddled in Irish butter.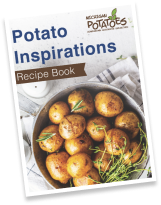 Like this recipe? Want more?
Check out our recipe book.
DOWNLOAD NOW
Categories
Ingredients
2 lbs. yellow potatoes, peeled
¾ cup cultured buttermilk
1 large egg
1/3 cup all purpose flour
½ tablespoon baking soda
2 teaspoons kosher salt
½ teaspoon freshly ground black pepper
4 ounces unsalted butter
1 cup sour cream (optional)
Preparation
To prepare the boxty, begin by preheating a warming oven to 200 °F
Take half of the peeled potatoes and place them in a pot filled with cold water. Bring the pot to a boil and reduce the heat to a simmer. Cook the potatoes for 20-25 minutes or until the potatoes are fork-tender. Drain the potatoes and mash them. This can be done in a ricer, food mill, or use a potato masher. Allow the potatoes to cool slightly.
With the remaining raw potatoes, grate them on the fine grating side of a box grater. Place the grated potatoes in a clean dish towel and squeeze out as much moisture from the potatoes as possible. Make sure to complete the grating step as quickly as possible so the potatoes do not change color.
In a large bowl, combine the mashed potatoes, grated potatoes, buttermilk, egg, flour, baking soda, salt and pepper until a thick pancake batter consistency is achieved.
In a large nonstick skillet or griddle, melt a little butter and place scoops of the batter for you desired size boxty. Cook the boxty for about 3-4 minutes over medium heat or until they are golden. Carefully flip them over and cook for an additional 3-4 minutes. Repeat this until all the boxty are cooked, keeping the finished boxty in the warming oven while you prepare the rest.
To serve the boxty place them on a plate and enjoy with sour cream, smoked salmon, eggs, broiled tomatoes, salted cod, whatever you would like!