BBQ Chip Potato Pancakes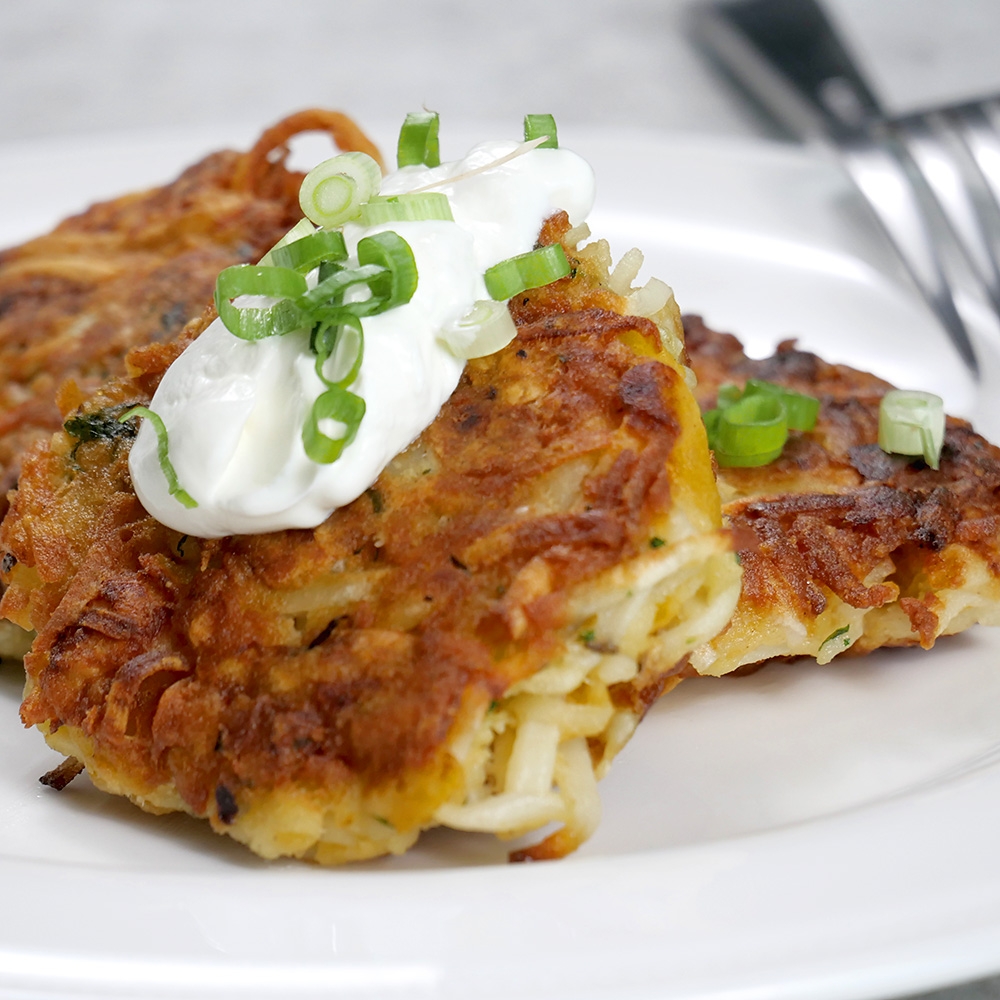 So simple and delicious - Michigan made BBQ potato chips help add the extra crunch that makes our BBQ Chip Potato Pancakes the crunchiest yet soft on the inside treat your entire family will love!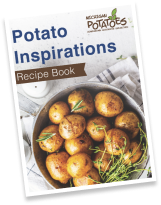 Like this recipe? Want more?
Check out our recipe book.
DOWNLOAD NOW
Categories
Ingredients
1 lb. frozen hash brown potatoes
1/3 c all-purpose flour
2 tsp. baking powder
1 tsp Salt
1/2 tsp. ground white pepper
2 tbsp. green onion, chopped
1 egg
2 tbsp. fresh parsley, finely chopped
2 oz. crushed BBQ flavored potato chips
2 tbsp. vegetable oil
1½ tbsp. margarine, melted
Preparation
Defrost frozen hash brown potatoes under refrigeration 12 hours, or overnight.
Combine flour, melted margarine, salt, pepper and baking powder in a small bowl.
In a large bowl, gently combine potatoes, flour mixture, green onions, egg, parsley, and bbq potato chips.
Heat oil in a skillet or griddle over medium heat. Use approximately 1/4 c. for potato mixture per pancake. Cook until golden brown and drain on paper towels before serving.