Cheesy Michigan Potato Waffles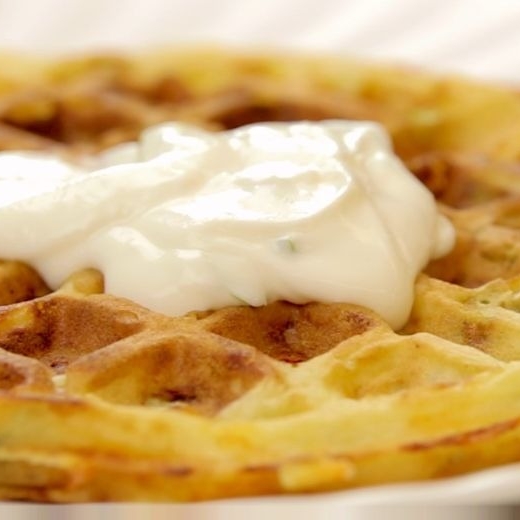 Potato waffles are a great way to use those leftovers for a unique and delicious breakfast everyone will enjoy!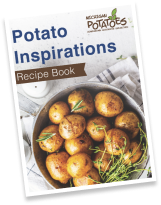 Like this recipe? Want more?
Check out our recipe book.
DOWNLOAD NOW
Categories
Ingredients
½ cup Buttermilk
2 Eggs
5 cups Mashed Michigan Potatoes
2 cups Shredded Colby Jack Cheese
1/4 cup vegetable oil
1 cup All Purpose Flour
3 Tablespoons flour
¾ teaspoon baking powder
1 teaspoon Baking Powder
½ teaspoon Baking Soda
Preparation
Pre-heat the waffle iron and lightly spray with non-stick cooking spray.
In a large bowl, whisk together the oil, buttermilk, and eggs. Stir in the mashed potatoes, green onions and cheddar cheese until mixture is combined.
In another bowl, sift together the flour, baking powder, and baking soda.
Gently fold the dry ingredients into the wet ingredients in 2 stages (do not overmix, batter will get tough).
Scoop roughly 2/3 cup of batter into the waffle iron and spread it in an even layer. Close the lid and let the waffle bake until it is golden brown.
Transfer the waffles to a serving plate and then repeat until all the waffles are cooked. Serve as is with sour cream.