Shepherd's Pie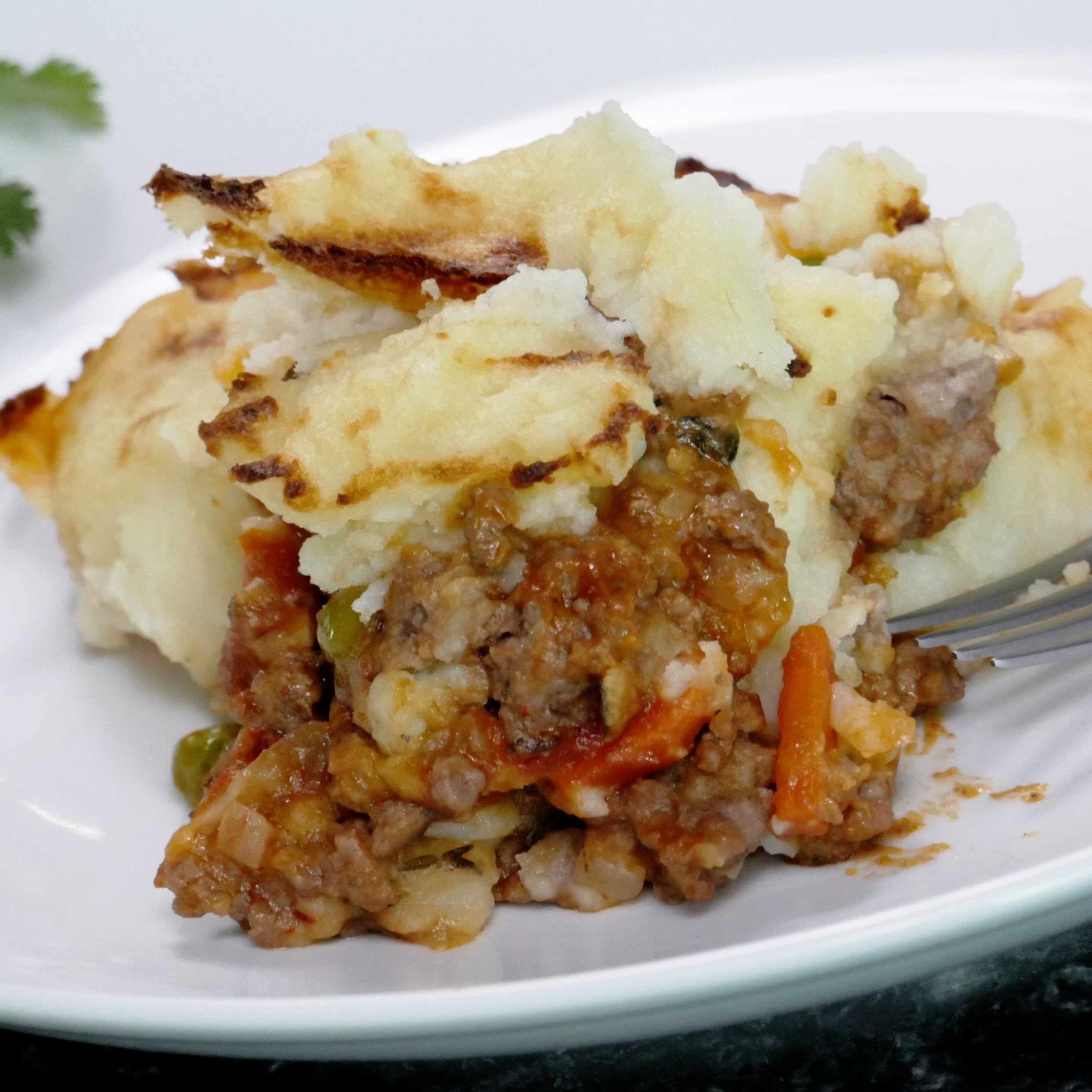 Shepherd's pie or cottage pie is a hearty meat filled pie with a crust or topping of mashed potatoes.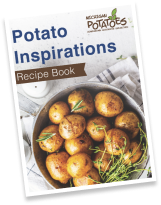 Like this recipe? Want more?
Check out our recipe book.
DOWNLOAD NOW
Categories
Ingredients
For Meat Mixture
1 tbsp. Extra Virgin Olive Oil
1 Large Onion, Chopped
2 Carrots, Peeled and Chopped
2 Cloves Garlic, Minced
1 tsp. Fresh Thyme
1 1/2 lb. Ground Beef
1 c. Frozen Peas
1 c. Frozen Corn
2 tbsp. flour
1 tsp. Worcestershire
2/3 c. Chicken Broth
1 tbsp. Freshly Chopped Parsley, For Garnish
Preparation
Directions
Make the beef mixture: In a large skillet over medium heat, heat oil. Add Onions, carrots, and garlic and thyme and cook until fragrant and softened, 5 minutes. Add ground beef and cook until no longer pink, 5 minutes more. Drain fat.
Stir in frozen peas and corn and cook until warmed through, 3 minutes more. Season with salt and pepper.
Sprinkle meat with flour and stir to evenly distribute. Cook one minute more and add chicken broth. Bring to simmer and let mixture thicken slightly, 5 minutes.
Top beef mixture with an even layer of mashed potatoes and bake 20 minutes or until there is very little liquid visible and mashed potatoes are golden. Broil if desired.
Garnish with parsley and serve.