Irish Potato Fondue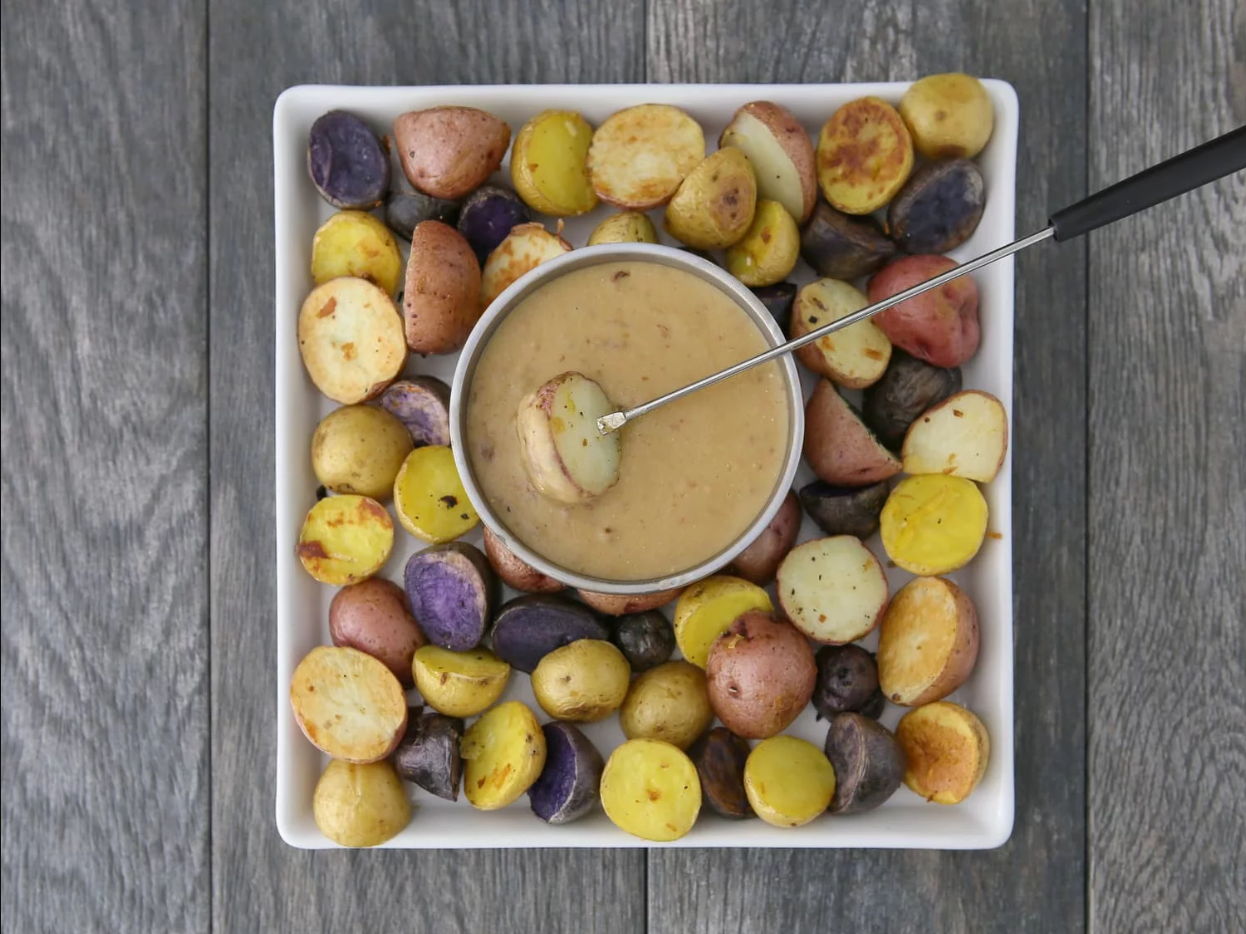 Potatoes with beer cheese? Yes please! Serve Irish Potato Fondue at your next gathering for a fun and dip-able delight. This recipe is easily doubled for large groups.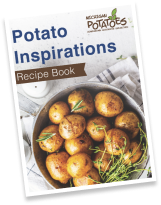 Like this recipe? Want more?
Check out our recipe book.
DOWNLOAD NOW
Categories
Ingredients
Potatoes
3 cups various Michigan Potatoes (mix it up!)
1/2 cup olive oil
1 garlic clove, minced
Salt and freshly ground black pepper (to taste)
Fondue
1 cup Guinness Beer or your favorite Irish Stout
1 cup half and half
2 Tablespoons all-purpose flour
2 teaspoons dry mustard powder
3 cups Irish Cheddar cheese, shredded
Freshly ground black pepper (to taste)
Pinch of salt
1/4 teaspoon ground nutmeg
1/4 cup crumbled cooked bacon (optional)
Preparation
Pre-heat oven to 350 degrees.
Toss cubed potatoes in a bowl with olive oil, minced garlic, salt and pepper.
Place potatoes on baking sheet. Bake for 30 minutes or until brown and crispy. Shake the tray several times to check on crispness.
In a medium saucepan, add beer, half and half, flour and mustard powder. Warm the liquid and begin adding the cheese while whisking until melted.
Remove from heat and add black pepper, salt and nutmeg.
Place back on stove and cook while stirring to get a smooth consistency. Add more beer if it is too thick or more cheese if too thin.
Transfer the mixture to a fondue pot fitted with either a votive candle or sterno.
Top with crumbled cooked bacon and stir. Serve with roasted potatoes. To keep the fondue at its ideal consistency, stir it intermittently.