Potato Goat Cheese Flammekueche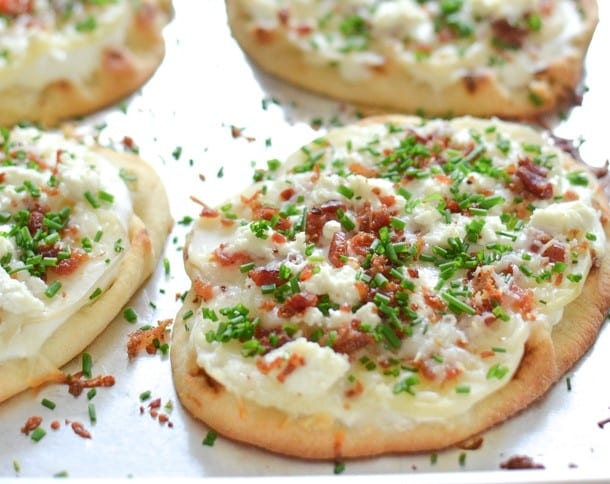 These individual flatbread pizzas with potato, goat cheese and fresh chives will delight your guests.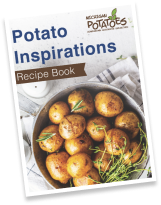 Like this recipe? Want more?
Check out our recipe book.
DOWNLOAD NOW
Categories
Ingredients
2 small russet potatoes, thinly sliced
1/2 plain Greek yogurt
1/2 cup sour cream
1 Tablespoon fat free half-and-half
6 small flatbreads
1 cup shredded mozzarella cheese
3 - 4 oz. crumbled goat cheese
1/2 cup bacon bits (real bacon, not the artificial kind)
1/4 cup chopped fresh chives
Preparation
Preheat oven to 450˚F.
Place potato slices on a microwave safe plate and microwave for 30 seconds.
In a small bowl, whisk together yogurt, sour cream and fat free half-and-half until smooth.
Place flatbreads onto a cookie sheet and top with equal amounts of sour cream mixture.
Layer with potato slices, mozzarella cheese, bacon bits, and goat cheese.
Bake for 15 minutes, or until cheese has melted and potatoes are fully cooked.
Remove from oven and top with fresh chives.