Corned Beef and Cabbage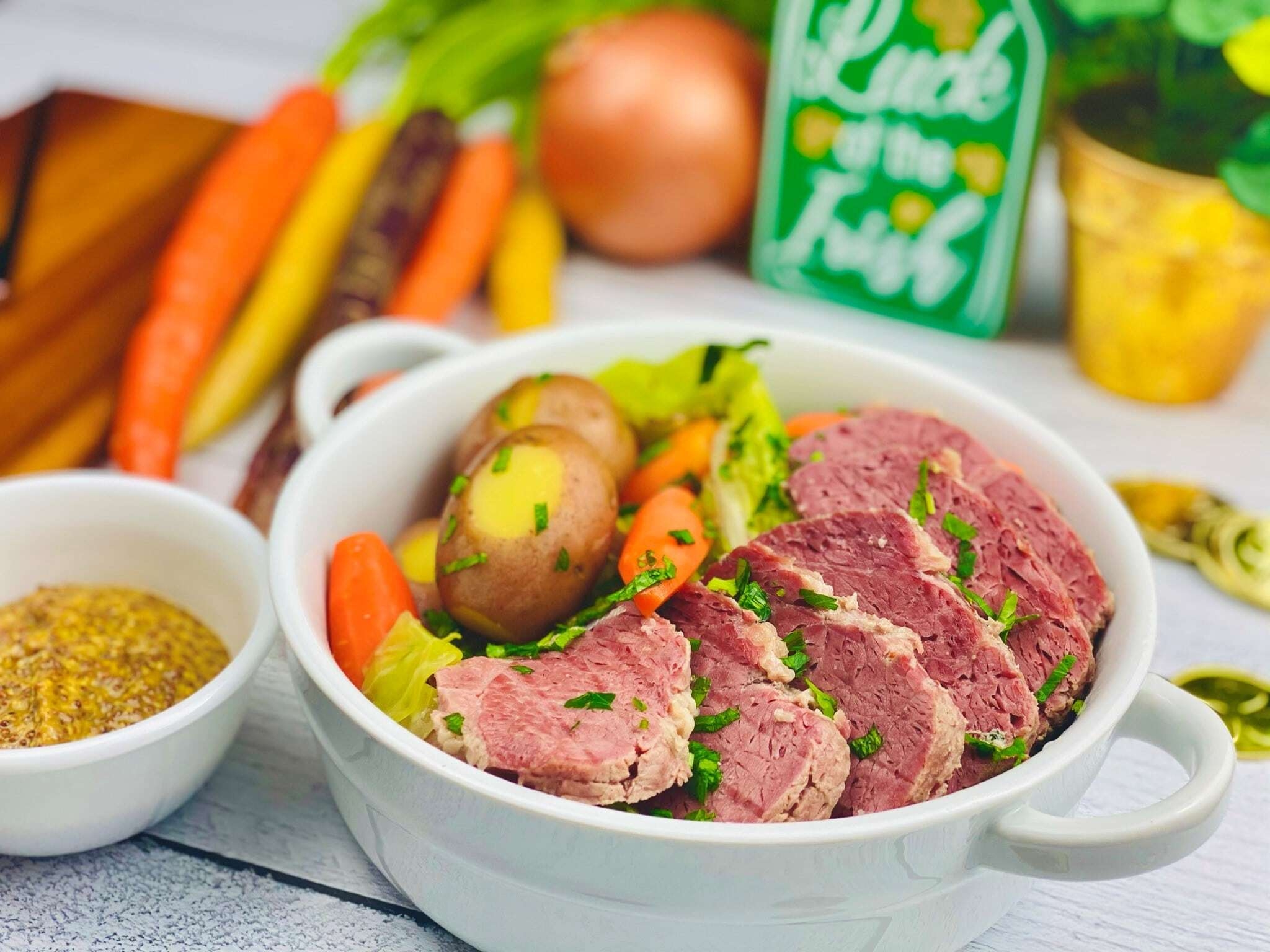 Slow-braised corned beef, tender cabbage, Michigan red potatoes, and aromatic vegetables simmered in beef broth and red ale.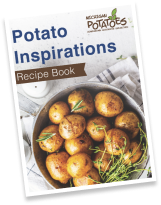 Like this recipe? Want more?
Check out our recipe book.
DOWNLOAD NOW
Categories
Ingredients
3 lbs. (1.36kg) Corned Beef
1 tablespoon (2g) Pickling Spice (The spice pack with the corned beef can also be used)
3 cups (720ml) Red Irish Ale
3 cups (720ml) Beef Stock
1-1/2 cups (225g) Yellow Onions, peeled and cut into slices
1 lb. (454g) Petite Michigan Red Potatoes, cut some of the skin to expose the flesh
3 sprigs Fresh Thyme
2 Bay Leaves
1-1/2 cups (225g) Carrots, cut into 2-inch pieces (baby carrots are great for this)
1-1/2 cups (225g) Celery, cut into 2-inch pieces
1 head Green Cabbage, cut into wedges
¼ cup (7g) Fresh Parsley, chopped
½ cup (120ml) Stone Ground Irish Mustard (or sub your favorite mustard)
Preparation
To make the corned beef, place the corned beef in a large Dutch oven or heavy-bottomed pot. Add the pickling spice and cover the corned beef with the beer and beef stock.
Place the pot over high heat and bring the liquid to a boil, reduce the heat to a simmer. Add the onions and simmer for 2 hours.
Add the potatoes, thyme, and bay leaves. Simmer for 20 minutes, then add the carrots, celery and cabbage then continue to simmer for another 10 minutes. At this point all the vegetables should be tender but not over cooked. Turn the heat off, remove the corned beef and allow it to rest for about 15-20 minutes. Discard the bay leaves and thyme sprigs.
Slice the corned beef and return it to the pot.
Serve the beef with the vegetables on a platter, spooning some of the broth over everything. Sprinkle the top with the chopped parsley.