Michigan Spring Potato Salad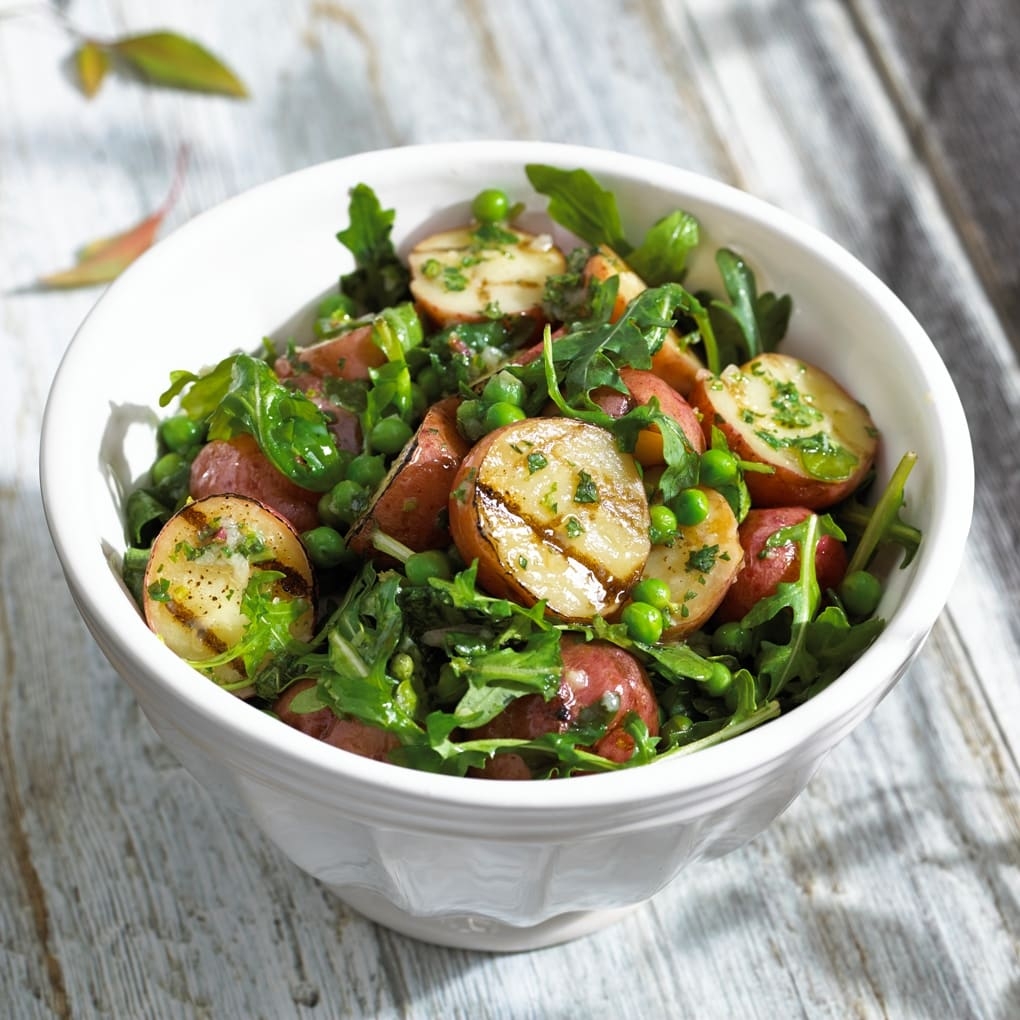 Michigan red potatoes, baby peas, and fresh arugula make for a delicious and healthy salad for any time!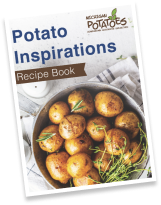 Like this recipe? Want more?
Check out our recipe book.
DOWNLOAD NOW
Categories
Ingredients
2 lbs. small red potatoes
3 tablespoons extra virgin olive oil, divided
1/4 cup lemon juice
1/4 cup mint, finely chopped
2 tablespoons minced shallots
2 teaspoons Dijon mustard
Salt and pepper to taste
6 cups baby arugula
1 cup frozen and thawed or cooked fresh baby peas
Preparation
Cook potatoes in large pot of boiling salted water for 10 to 15 minutes or until tender. Drain and let cool.
Cut potatoes in half and transfer to a large bowl. Add 2 tablespoons of oil and toss to coat.
Grill or sear potatoes for 3 to 5 minutes or until lightly browned.
Toss potatoes, arugula, peas and dressing together. Makes 10 servings.