Grilled Potatoes with Miso Honey Butter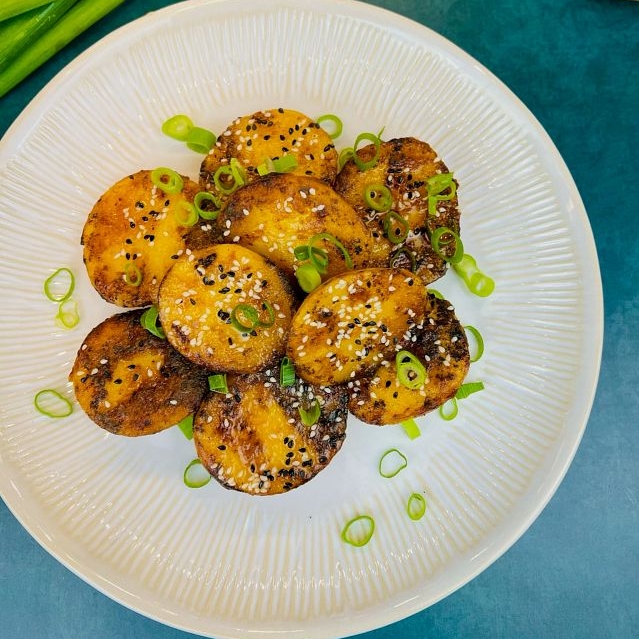 Baby yellow potatoes cooked in flavorful vegetable stock, then slathered in miso honey butter then grilled, and finished with chopped green onions and sesame seeds.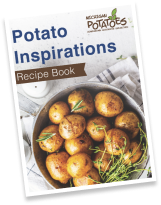 Like this recipe? Want more?
Check out our recipe book.
DOWNLOAD NOW
Categories
Ingredients
3 pounds baby yellow potatoes
1 quart (946 ml) vegetable stock
1 Tbsp (17 grams) salt
4 Tbsp (56 grams) butter
2 Tbsp (34 grams) miso
4 Tbsp (85 grams) honey
1 Tbsp garlic, minced
1/4 cup (26 grams) green onions, chopped, to garnish
2 Tbsp (17 grams) sesame seeds, to garnish
Preparation
Slice baby yellow potatoes in half and hold them in cold water.
In a large pot, add vegetable stock and baby yellow potato halves, and then turn on the heat, then bring to boil then reduce heat to a simmer and cook for 40 minutes or until fork tender. Drain well and place potatoes in an ice bath to stop the cooking process. Then drain and shake off excess liquid and set aside in a bowl.
While waiting for potatoes to cook, melt butter on the stovetop or microwave, then add, minced garlic, honey, and miso and mix in a small bowl. And set aside.
Set up the grill to medium-high heat 350°F – 400°F (176°C – 200°C).
Then brush potatoes with miso honey butter mixture, and place on grill flat side down until charred grill marks, about 2-3 minutes. Serve immediately.
To serve, place grill potatoes on a plate or platter then sprinkle green onions, and sesame seeds.