Gluten-Free Michigan Potato Brownies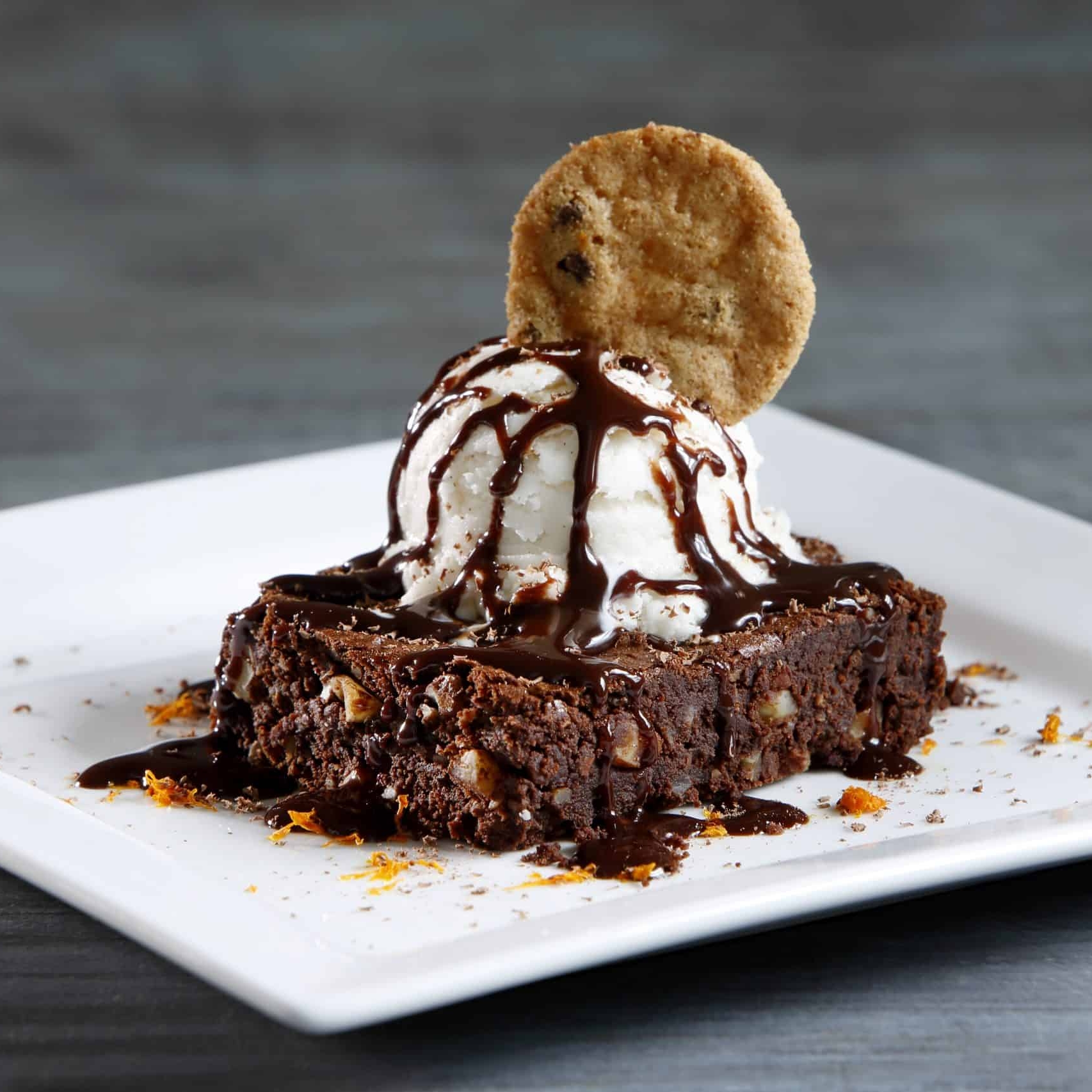 Michigan potatoes and cornstarch stand in for flour in these moist, dense brownies, making them a gluten-free option that's every bit as delicious!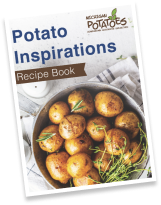 Like this recipe? Want more?
Check out our recipe book.
DOWNLOAD NOW
Categories
Ingredients
Ingredients
6 tablespoons melted butter
8 ounces melted chocolate
2 eggs
3 tablespoons sugar
1/4 cup almonds, roasted, salted
1/4 cup pecans
1/2 cup potatoes, steamed and flesh mashed
2 tablespoons cornstarch
1/2 cup cocoa powder
2 teaspoons salt
Preparation
Directions
Preheat the oven to 300˚

Butter a 9-inch square baking pan.

Cut a sheet of parchment paper into a 9 by 12 inch rectangle. Place the parchment paper into the buttered pan, centered, pressing the paper onto the bottom of the pan. Let the excess paper either end come up the sides of the pan.

In a large bowl mix together the melted butter, melted chocolate and sugar. Whisk in the eggs until well combined.

Roughly chop the almonds and pecans.

Add the nuts, mashed potato flesh, cornstarch, cocoa powder, and salt. Stir until well combined.

Pour the brownie batter into the prepared baking pan.

Bake in the preheated 300˚F oven for 39-42 minutes. Test with a wooden skewer. The brownies must be soft and still just a bit liquid.

Place brownie pan on a wire rack to cool completely, ideally overnight.

Use a knife to loosen the edges of the brownies and lift the brownies out of the pan with the excess parchment paper on either end. Cut the brownies 4 by 4 into 16 squares.