Holiday Potato Sugar Cookies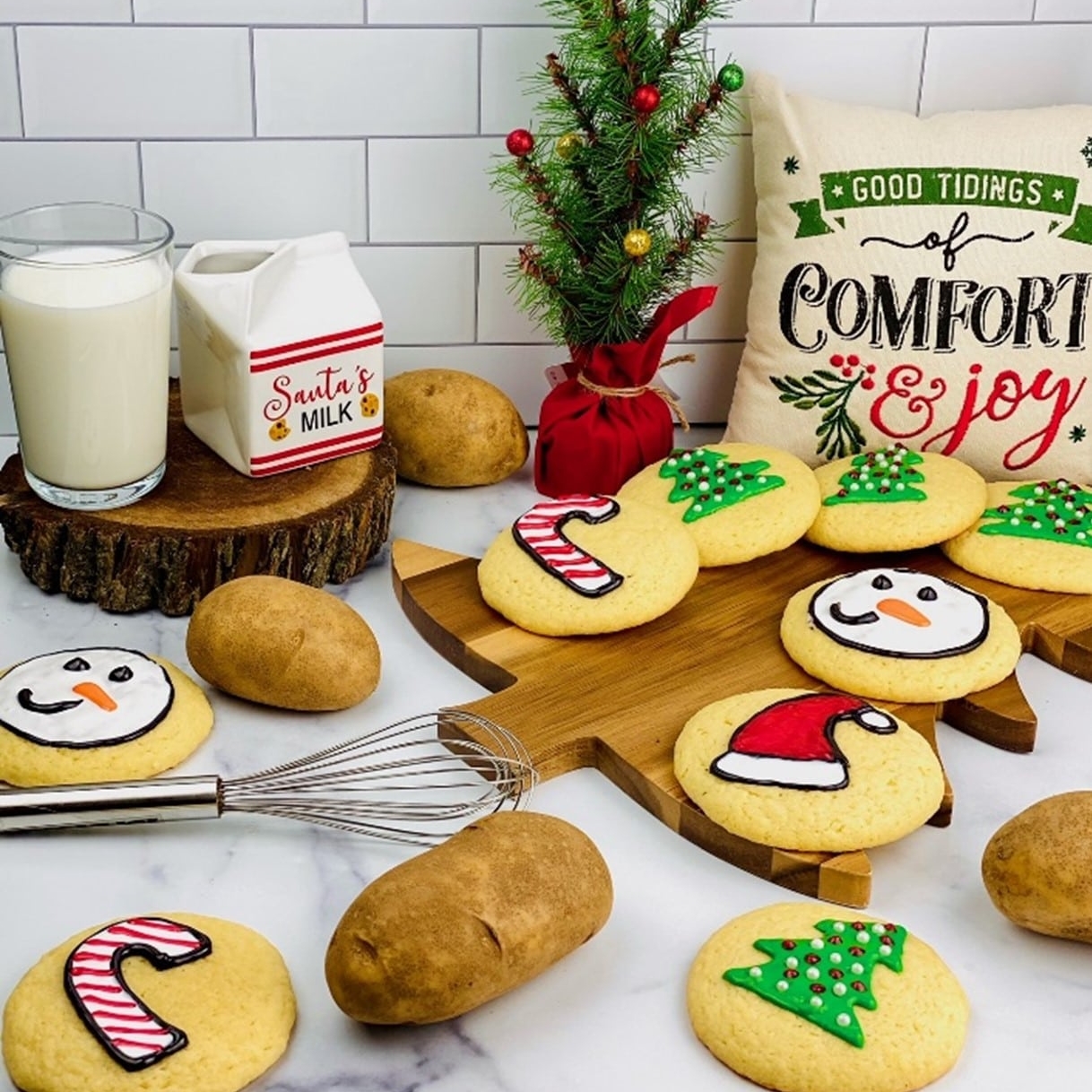 Flaky, buttery, and delicious. These holiday cookies are great for decorating this holiday season!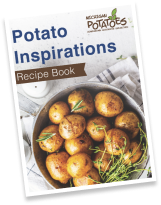 Like this recipe? Want more?
Check out our recipe book.
DOWNLOAD NOW
Categories
Ingredients
1-1/2 cups (340g) Salted Butter, softened
2 cups (450g) Granulated Sugar
4 each (215g) Large Eggs
5 cups (675g) Cake Flour
1 cup (50g) Dehydrated Potato Flakes (Instant Mashed Potatoes)
1/2 tablespoon (8ml) Pure Vanilla Extract
1 tablespoon (2g) Baking Powder
2 teaspoons (2g) Kosher Salt
Preparation
In a stand mixer or in a bowl with a hand mixer cream together the butter and the sugar until light and fluffy. With the mixer running at low speed add the eggs one at a time, waiting until fully incorporated before adding another.
Add the vanilla and mix until incorporated.
Add the flour, baking powder, and salt, mix gently until the dough is combined. Add the potato flakes and mix again until combined.
Using a 2-ounce portion scoop out 30 cookies. Arrange the cookies on a sheet pan, you should get 6-8 cookies per pan when properly spaced. Pat the cookies down slightly so they are 2 inches in diameter and about 1/2 inch thick.
Bake the cookies at 350 °F (177 °C) for 10 minutes. For best results place the rack of your oven directly in the center.
Be sure to cool the cookies on a wire rack for about 10 minutes.
Make sure cookies are completely cool before decorating.
Store in an airtight container for 3-5 days (they won't last long because you'll eat them all).