Purple Potato Brownies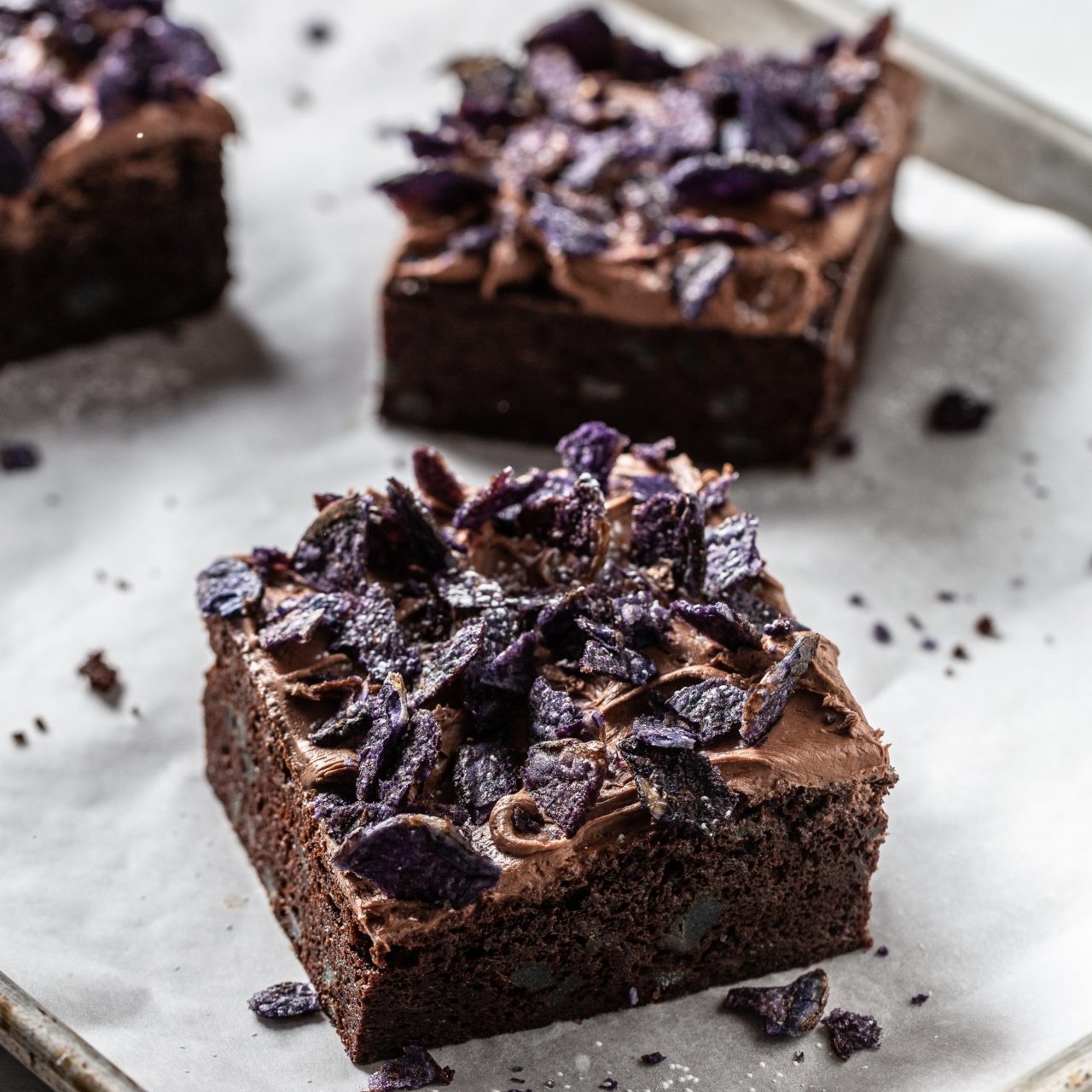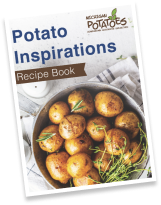 Like this recipe? Want more?
Check out our recipe book.
DOWNLOAD NOW
Categories
Ingredients
Batter Ingredients
1 1/4 cup Almond Butter
1 1/4 cup Cashew Butter
2 cups Honey
1 cup Egg Yolk
1 cup (6 ea.) Egg, Whole
2 Tbsp + 2 tsp Vanilla Extract
2 cups Unsweetened Cocoa Powder
1 TBSP Baking Soda
4 cups Purple Potatoes, Skin-on, Boiled, Diced ¼"
Frosting Ingredients
1 cup Agave Syrup
1 Tbsp Vanilla Extract
2 cups Unsweetened Cocoa Powder
½ cup Coconut Oil, Melted
Fried Purple Potato Chip Topping
1 cup Purple Potato, Sliced thin
Preparation
Batter Directions
Pre-heat oven to 350 F.
Grease 2, 9" x 9" cake pans with coconut oil and add sifted cocoa butter to coat the inside of the pans.
Blend nut butters, Honey, eggs, and vanilla extract in a stand mixer with paddle attachment until well incorporated. Avoid aerating too much unless a cake-like texture is desired.
Add sifted cocoa and baking soda and mix gently until well incorporated.
Batter should be stiff. Fold in diced potatoes.
Divide batter into the two pans.
Bake for 35 minutes. Rotate the pans 90 degrees half-way through the bake.
Cool and then add frosting and crushed fried purple potato chips.
Frosting Directions
Blend together all ingredients. Store in a labeled airtight container in the cooler. Bring to room temperature for spreading on brownie.
Fried Purple Potato Chip Directions
Deep fry until crispy. Cool and break into irregular ¼" pieces.
Press pieces over frosted brownie.