Carrot "Cake" Potato Performance Muffins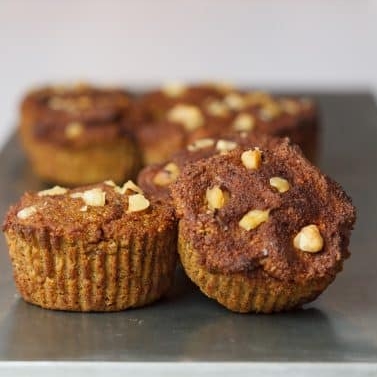 A delicious and nutritious spiced muffin using baked potato, cooked carrots, spices and nuts for a performance-oriented twist on classic carrot cake flavors.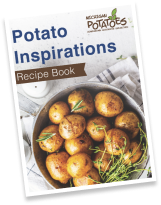 Like this recipe? Want more?
Check out our recipe book.
DOWNLOAD NOW
Categories
Ingredients
Ingredients
1 cup baked potato, cooled (russet potato with skin)
1/2 cup sliced cooked carrots (about 2 medium carrots)
1 banana, peeled
3 eggs
¼ cup coconut flour
¼ cup coconut sugar
2 Tablespoons coconut oil, melted
1 teaspoon baking powder
½ teaspoon baking soda
1 teaspoon vanilla extract
1 teaspoon cinnamon
½ teaspoon nutmeg
¼ teaspoon cloves
Pinch of sea salt
Optional: ½ cup chopped walnuts or pecans
Optional: ½ cup golden raisins
Preparation
Directions
Preheat oven to 350°F.

Put baked potato, carrots, banana and eggs into a blender or food processor. Blend until smooth.

Pour into a bowl, and mix in remaining ingredients until just combined.

Fold in nuts and raisins, if desired.

Line a 12-cup muffin tin with paper liners and evenly pour batter into 9 of the cups.

Bake for 20-25 minutes, or until a toothpick inserted into the center of a muffin comes out clean.

Let the muffins cool completely before eating. Extra muffins can be stored in fridge for up to 5 days or in freezer for up to 3 months. Thaw frozen muffins in fridge for a few hours before eating.