Apple Cinnamon Potato Bread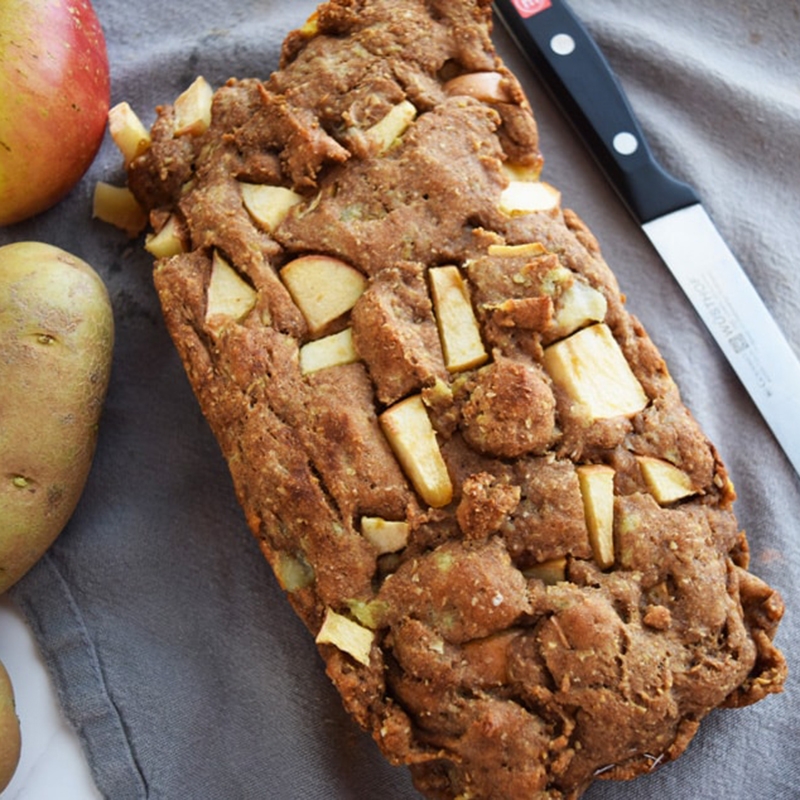 Try this healthy apple cinnamon potato bread for your next post-workout snack! It is rich in carbohydrates, and is ready in under an hour!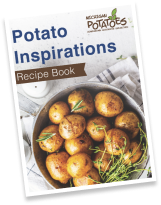 Like this recipe? Want more?
Check out our recipe book.
DOWNLOAD NOW
Categories
Ingredients
1 egg
1 cup cooked russet potatoes, mashed (about 2 medium)
¼ cup melted coconut oil
⅓ cup plain nonfat Greek yogurt
1 Tablespoon maple syrup
1 cup whole wheat flour
½ cup oat flour (oats ground into flour)
⅓ cup coconut sugar
1½ teaspoon ground cinnamon
¼ teaspoon salt
½ teaspoon baking powder
½ teaspoon baking soda
2 medium apples, diced with skin
Preparation
Preheat oven to 350°F and grease 9×5-inch loaf pan.
To a small bowl, add the egg, mashed potatoes, coconut oil, yogurt and maple syrup. Whisk until combined.
To another bowl, add flour, oat flour, sugar, cinnamon, salt, baking powder and baking soda. Mix the dry into the wet ingredients, folding the apples in last.
Pour into loaf pan and bake for 47-50 minutes, or until toothpick comes out clean.
Let cool for 10-15 minutes before slicing.