Spring Onion and Potato Soup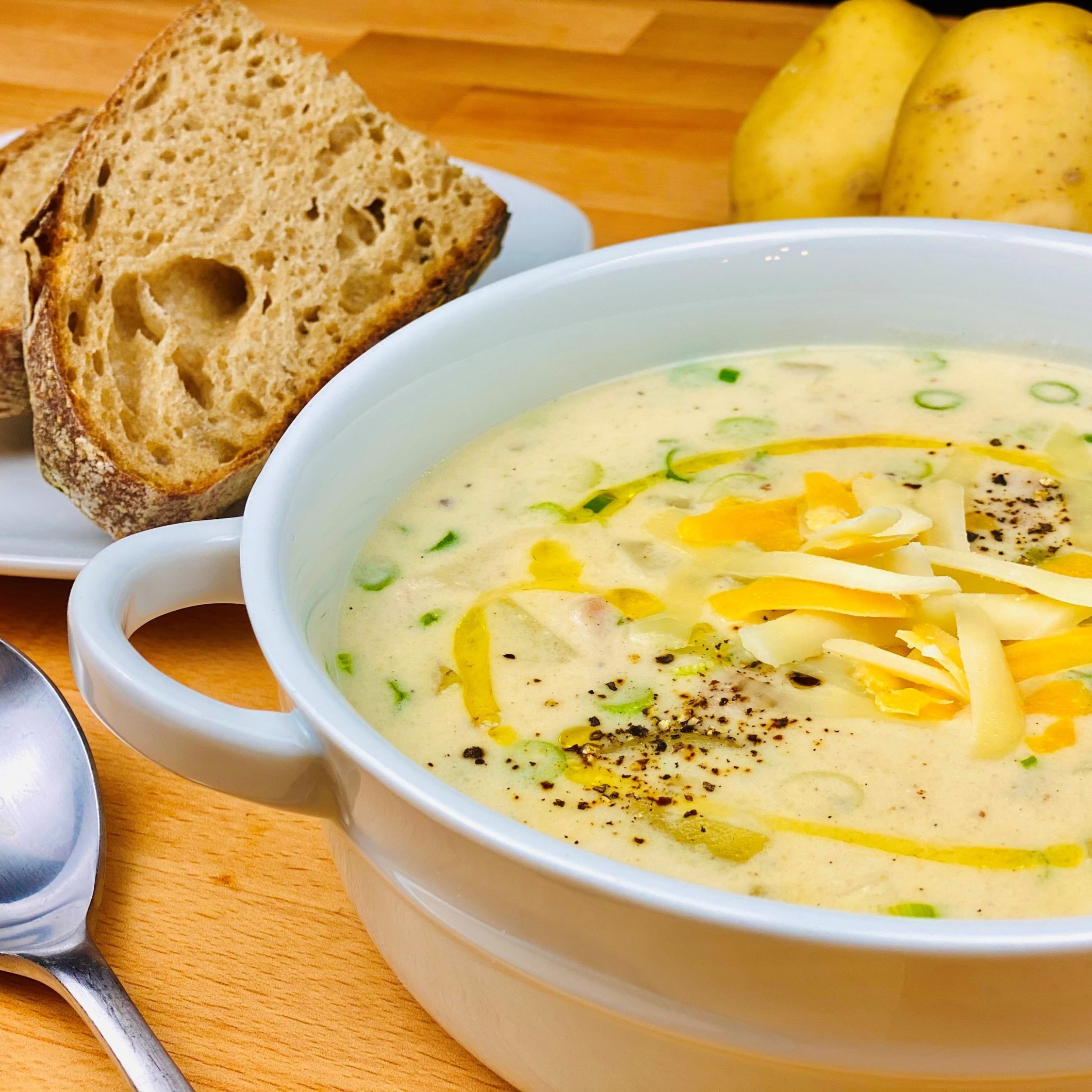 Diced yellow potatoes and spring onions, slow simmered in a creamy vegetable broth with sour cream and cheddar cheese.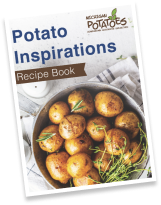 Like this recipe? Want more?
Check out our recipe book.
DOWNLOAD NOW
Categories
Ingredients
2 tablespoons unsalted butter
½ cup yellow onions, small dice (¼ inch)
¼ cup celery, small dice (¼ inch)
3 each garlic cloves, thinly sliced
¼ cup all purpose flour
2 quarts vegetable stock
1 lb. Michigan yellow potatoes, large dice (1 inch)
1 tablespoon kosher salt
1 bay leaf
1 thyme sprig
½ cup heavy cream
½ cup sour cream
2 cups shredded cheddar cheese
1 cup green onions (sliced)
Preparation
To prepare the soup, in a large heavy-bottomed pot, melt the butter over medium-high heat and begin to sauté the onions. While stirring often, cook the onions for 2-3 minutes until they are translucent but no color.
Add the celery, and garlic, continue to cook the vegetables for an additional 2-3 minutes all while trying to avoid any color.
Add the flour and stir while cooking for about 1-2 minutes to cook out the raw flour taste.
While stirring gradually pour in the vegetable stock, the flour should be incorporated into the stock and will begin to thicken slightly.
Add the potatoes, salt, bay leaf, thyme, and heavy cream. Cook the soup, stirring occasionally at a simmer until the potatoes are tender (approximately 15-20 minutes).
Remove from the heat and stir in the sour cream, cheddar cheese, and green onions.
Allow to cool just slightly before serving. Enjoy!