Hungarian Campfire Potatoes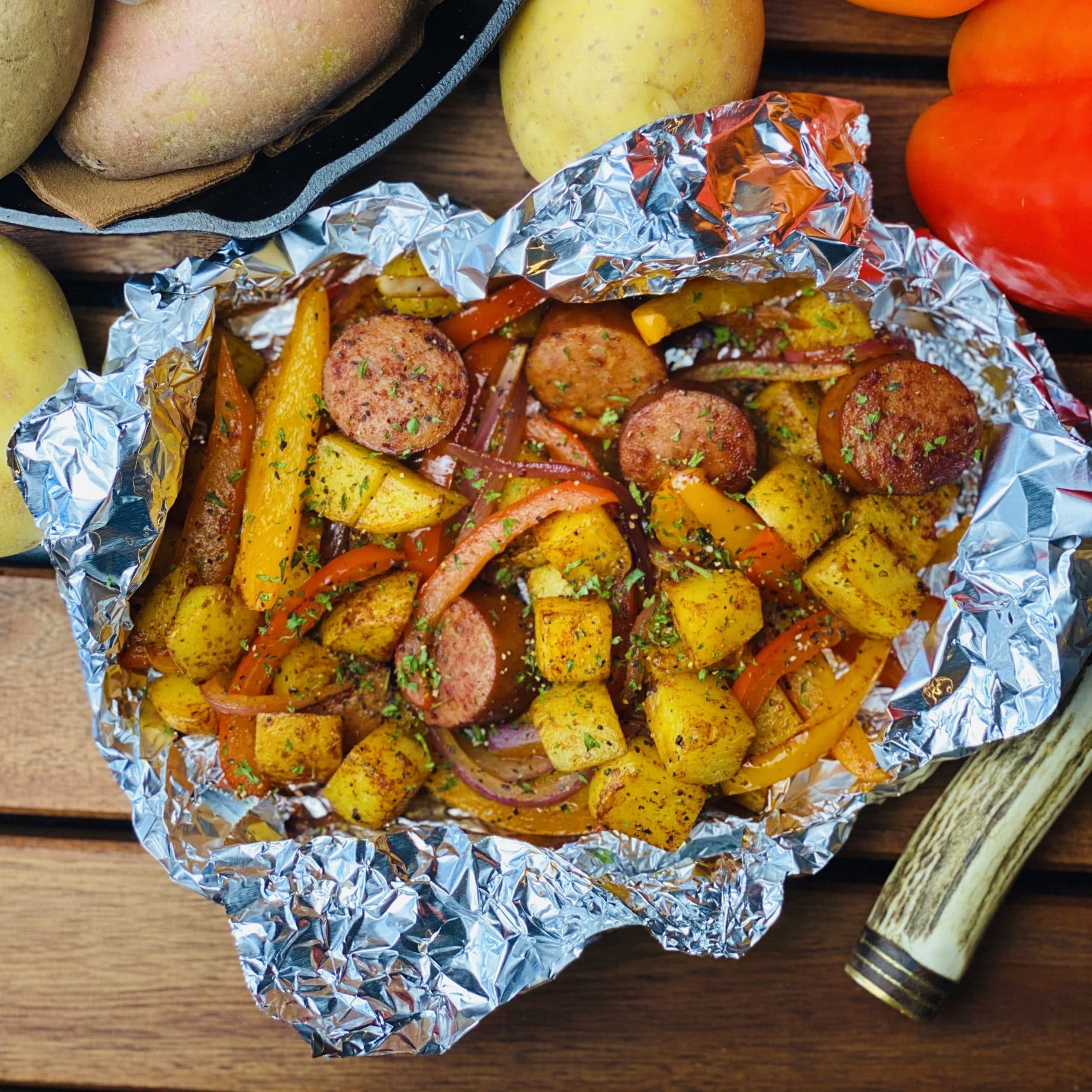 Roasted, diced yellow potatoes with roasted peppers, smoked sausage, and paprika make for a unique and delicious way to enjoy your Michigan potatoes!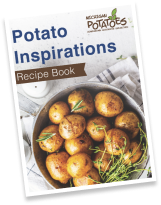 Like this recipe? Want more?
Check out our recipe book.
DOWNLOAD NOW
Categories
Ingredients
2 lbs. Michigan yellow potatoes, washed and cut into ½ inch dice
1 cup sliced bell peppers (red, yellow, orange), cut into ¼ inch strips
1 1/2 tablespoons vegetable oil
1 1/2 teaspoons kosher salt
1 teaspoon freshly ground black pepper
1 tablespoon smoked paprika
8 ounces smoked sausage cut into ½ inch rounds
2 tablespoons parsley, chopped (optional)
Preparation
Preheat the oven to 400 °F, this can also be done on the grill, simply preheat to 400 °F. If cooking outdoors without a thermometer and over an open flame (cook time may vary slightly).
Place the potatoes and peppers onto a large square of aluminum foil.
Drizzle the potatoes with the vegetable oil and season with the salt, pepper, and smoked paprika.
Arrange the sausage on top of the potatoes and wrap the foil around the food by creating an envelope style fold over the top and rolling the edges up, this will make it easier to check the contents of the package as well as for easy serving.
Place the foil pouch into the oven or over the campfire on a grate. Allow the packages to cook for about 30 minutes or until the potatoes are tender. It's important to rotate the foil package around the heat from time to time to prevent scorching.
To finish the dish, sprinkle the roasted potatoes, sausage, and peppers with chopped parsley. Enjoy!