German Potato Salad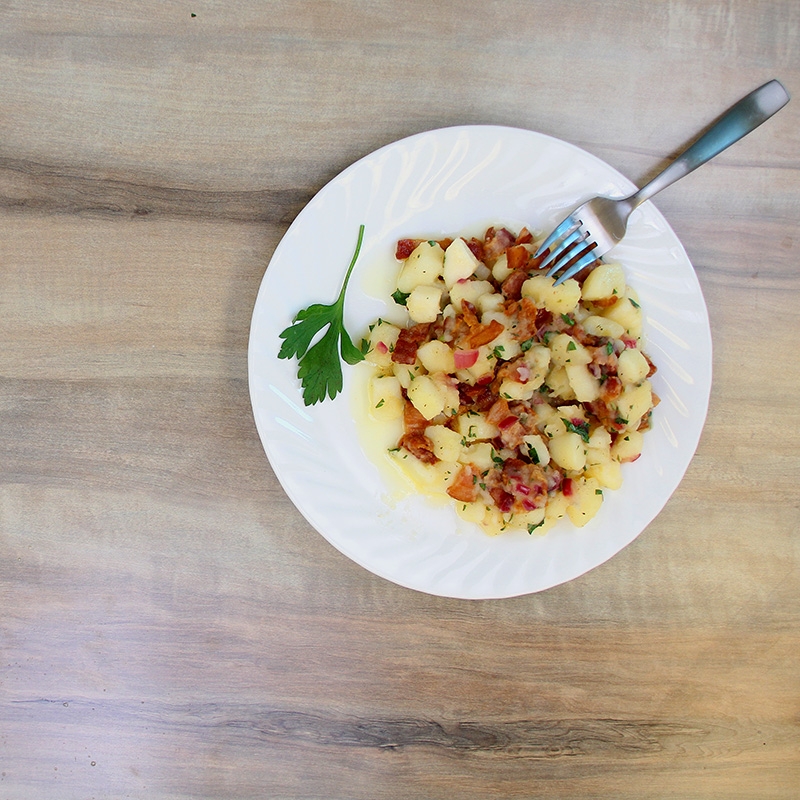 Served warm or cold German potato salad is a delicious twist on your typical holiday favorite. Loaded with bacon and featuring a dijon vinegar dressing, you'll be sure to surprise and delight your family with this new favorite!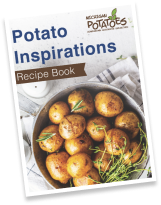 Like this recipe? Want more?
Check out our recipe book.
DOWNLOAD NOW
Categories
Ingredients
2 pounds Michigan red potatoes diced
1 pound bacon diced
1medium red onion diced
1/4 cup white vinegar
2 tablespoons sugar
1 tablespoon dijon mustard
1 teaspoon salt
1/2 teaspoon pepper
1/4 cup chopped fresh parsley
Olive oil to taste
Preparation
Bring a large pot of water to a boil. Add in diced potatoes and boil until tender, about 10 to 12 minutes. Drain potatoes and place in a large mixing bowl.
Meanwhile, add bacon to a cold large skillet. Heat over medium heat and cook bacon until crisp, about 8 to 10 minutes. Remove bacon from grease and set aside, leaving grease in the pan.
Add red onion to grease and cook 5 minutes until onions are soft. Whisk in vinegar, olive oil (optional), sugar, mustard, salt, and pepper until heated through, 1 to 2 minutes.
Pour sauce over cooked potatoes. Toss with bacon and parsley. Serve hot, or chill to serve cold.