All American Potato Salad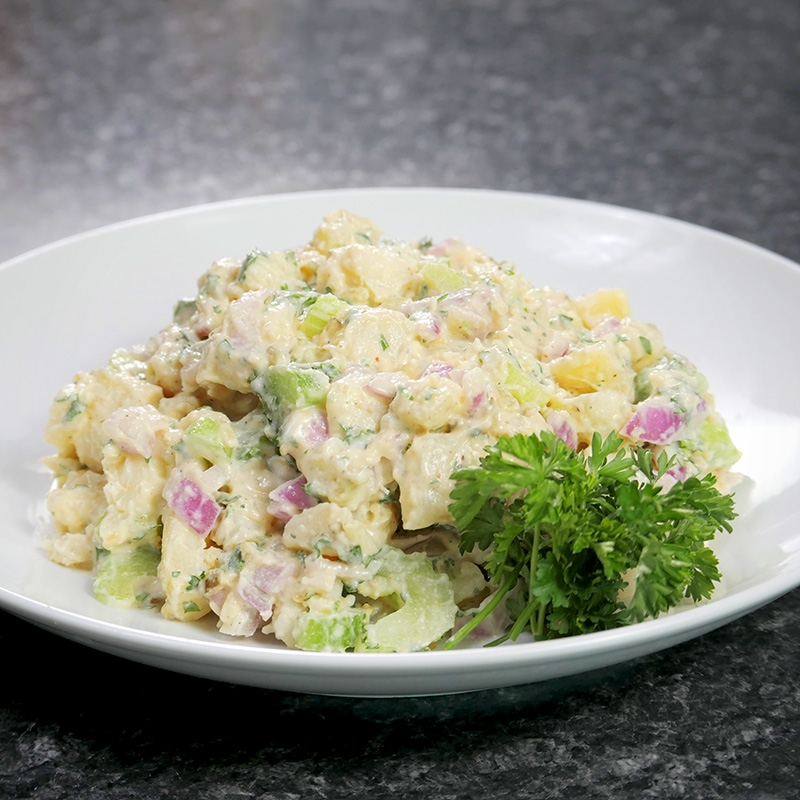 This perfect potato salad is great for summer barbecues and picnics. Michigan red potatoes hold up great with the creamy but bold flavors of this all-American staple!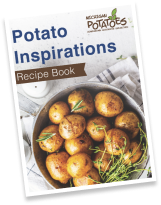 Like this recipe? Want more?
Check out our recipe book.
DOWNLOAD NOW
Categories
Ingredients
2 pounds red potatoes
1 Tbsp kosher salt (for cooking potatoes)
½ c celery, 1/8" dice
½ c mayonnaise
¼ cup dill pickle relish
2 tsp red onions, 1/8" dice
2 tsp minced parsley
1-½ tsp dijon mustard, or yellow mustard
¾ tsp kosher salt
½ tsp black pepper
2 hard boiled eggs, diced into 1/4"cubes (optional)
Preparation
Peel the potatoes and cut them into 3/4-inch dice. Immediately place them in a large saucepan and add enough water to cover by 1 inch.
Boil water over medium-high heat.
Add 1 tablespoon salt, reduce heat to medium, and simmer. Stir a few times, until potatoes are fork tender, about 8 minutes.
Drain potatoes and transfer back to the pot.
In a large bowl, gently stir together potatoes, celery, mayonnaise, vinegar, relish, onion, parsley, mustard, ¾ teaspoon salt, ½ teaspoon pepper, onion powder and chopped eggs (optional). Add more salt and pepper to taste.
Cover and refrigerate until chilled, at least 1 hour before serving. Garnish with more parsley, celery, and onion if desired.