Baked Potato Pizza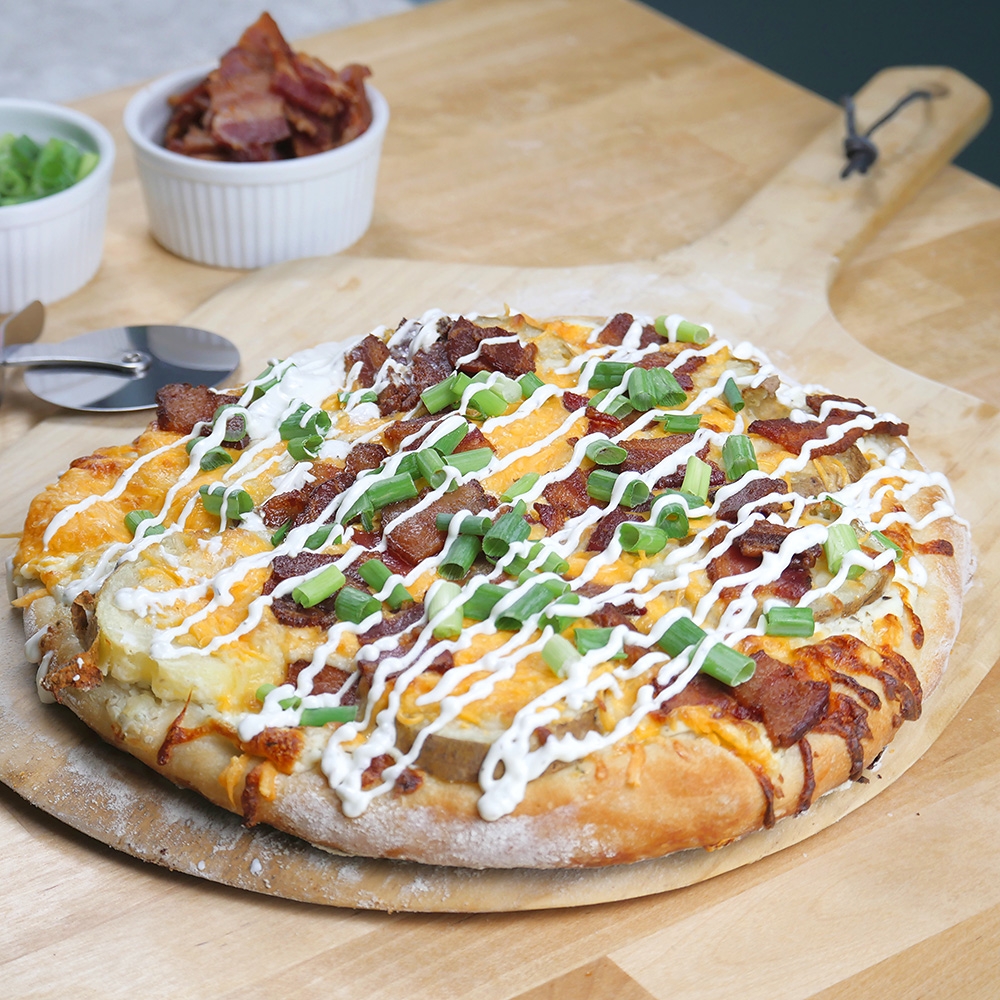 Combining two of our favorite things, potatoes and pizza, this creative potato pizza is perfect for parties and gatherings!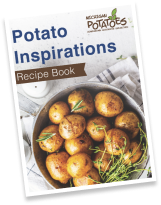 Like this recipe? Want more?
Check out our recipe book.
DOWNLOAD NOW
Categories
Ingredients
1 c. sour cream
3 Michigan russet potatoes - fully baked
8 oz. thick cut bacon, cooked
1 1/2 cups mozzarella cheese
1 1/2 cups cheddar cheese
1/4 cup Green onions, sliced
Ready Made Pizza dough
All purpose flour for dusting
1/4 tablespoon Italian seasoning
1/4 tablespoon garlic powder
Preparation
Flour work surface liberally, work defrosted pizza dough into an approximately 12" circle adding flour if necessary.
Combine sour cream, garlic powder, Italian seasoning in a small bowl. Whisk and set aside.
Spread sour cream mixture evenly over dough, save approximately 1/4 of the mixture for drizzle. Add sliced baked potatoes, cover with cheese and bacon.
Bake in a preheated 425° oven for 15-20 minutes or until cheese is lightly browned.
Top cooked pizza with sliced green onions and drizzle remaining sour cream mixture over top.