Baked Potato Pizza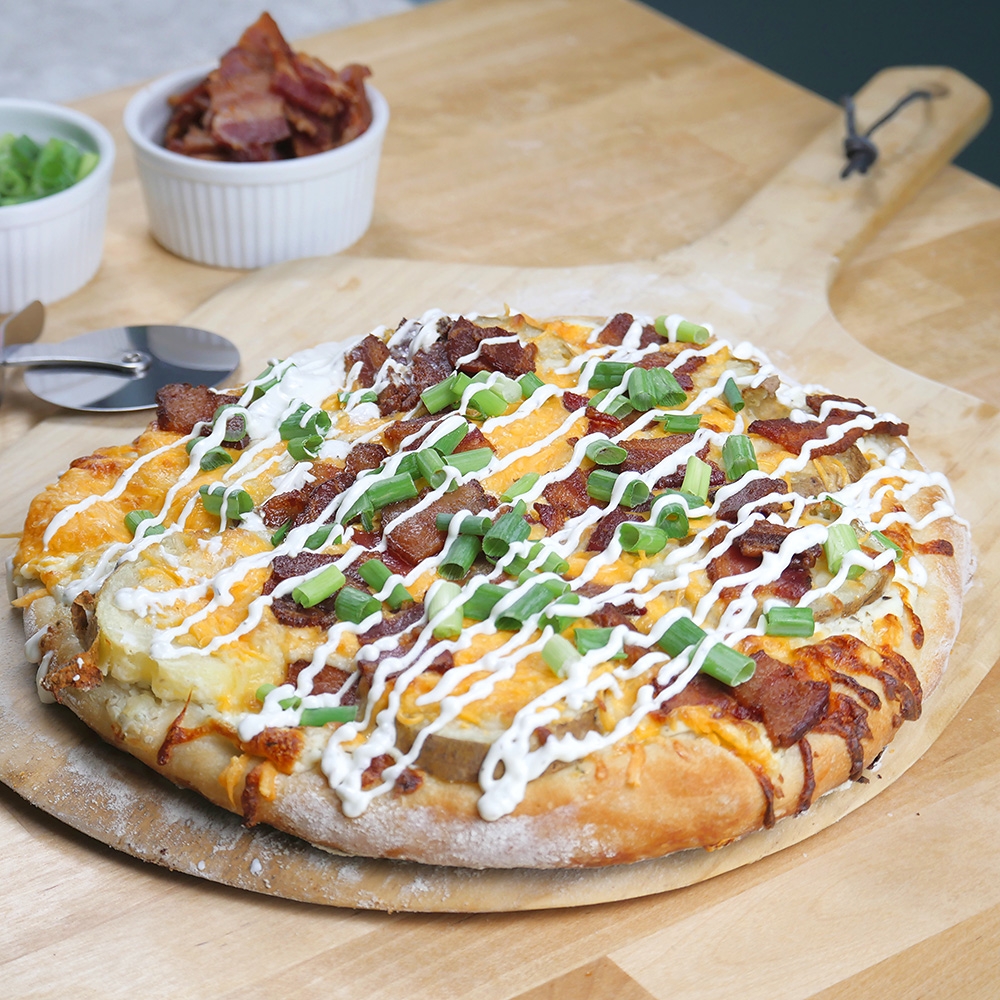 Combining two of our favorite things, potatoes and pizza, this creative potato pizza is perfect for parties and gatherings!
Ingredients
1 c. Sour cream
3 Michigan Russet Potatoes - fully baked
8 oz. Thick Cut bacon, cooked
1 1/2 c. Mozzarella cheese
1 1/2 c. Cheddar cheese
1/4 c. Green onions, sliced
Ready Made Pizza dough
All purpose flour for dusting
1/4 tbsp. Italian Seasoning
1/4 tbsp. garlic powder
Preparation
Flour work surface liberally, work defrosted pizza dough into an approximately 12" circle adding flour if necessary.
Combine sour cream, garlic powder, Italian seasoning in a small bowl. Whisk and set aside.
Spread sour cream mixture evenly over dough, save approximately 1/4 of the mixture for drizzle. Add sliced baked potatoes, cover with cheese and bacon.
Bake in a preheated 425° oven for 15-20 minutes or until cheese is lightly browned.
Top cooked pizza with sliced green onions and drizzle remaining sour cream mixture over top.