Air Fryer Garlic Parmesan Potatoes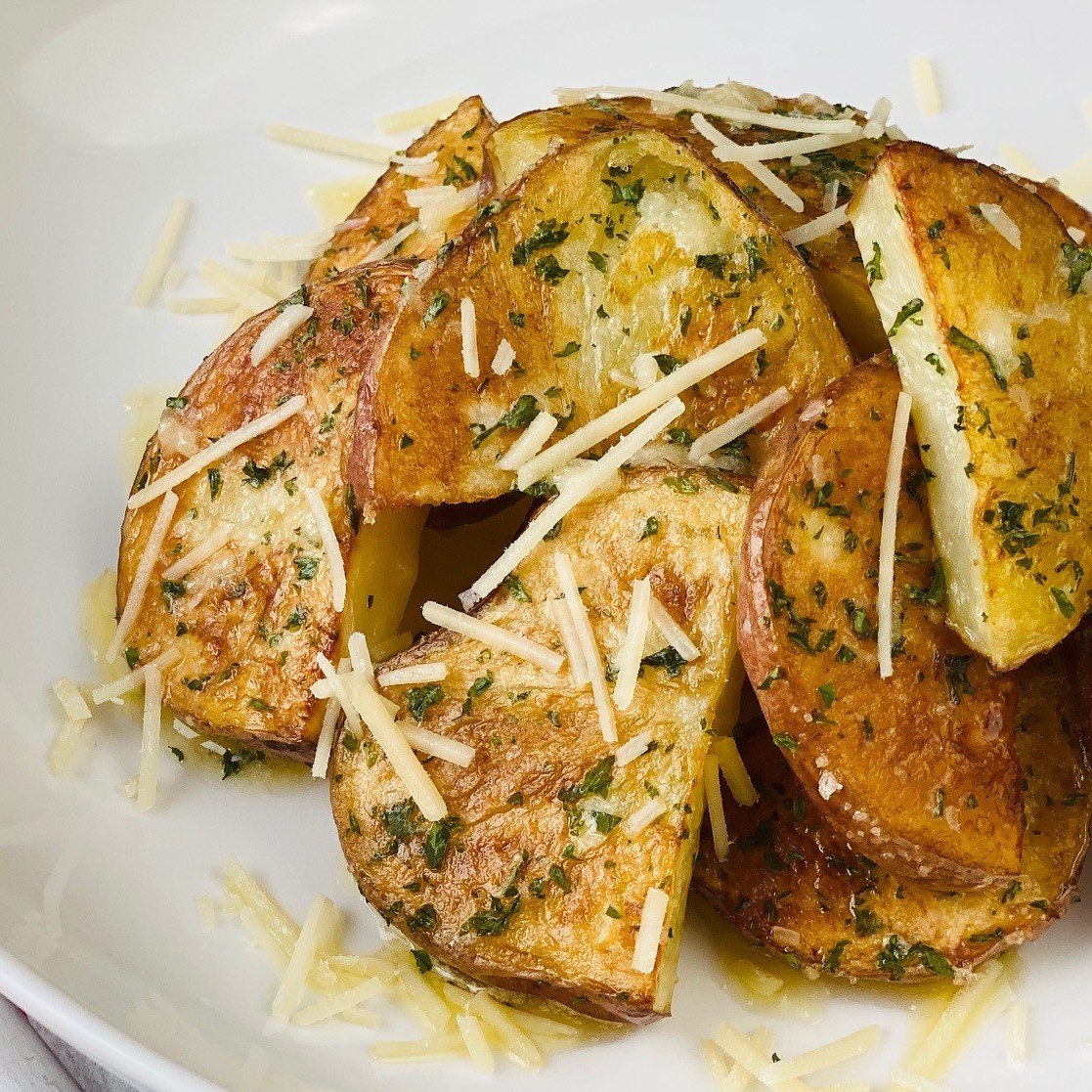 Tender and creamy red potatoes cooked in the air fryer until crispy then tossed lightly in a garlic and parmesan butter.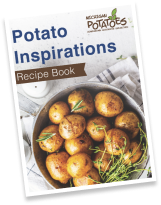 Like this recipe? Want more?
Check out our recipe book.
DOWNLOAD NOW
Categories
Ingredients
Cooking oil spray as needed
8 (3 ounce) red potatoes, washed and dried
1 tablespoon extra virgin olive oil
2 teaspoons kosher salt
¾ teaspoon freshly ground black pepper
3 tablespoons butter (olive oil can be substituted)
1 tablespoon chopped garlic
½ tablespoon fresh parsley
2 tablespoons shredded Parmesan cheese
Preparation
Preheat the air fryer to 400 °F
Slice the potatoes lengthwise into ½ inch half-moon slices.
Lightly Spray the air fryer basket with the cooking oil spray.
Place the potatoes in a bowl and drizzle with olive oil. Toss to combine and season with the salt and pepper.
Place the potatoes in the basket of the air fryer.
Cook the potatoes for 25 minutes or until they are golden brown and crispy.
While the potatoes are cooking combine the butter and garlic in a microwave-safe bowl. Microwave for 45 sec to a minute. Remove from the microwave and stir in the parsley.
Remove the potatoes from the air fryer and place into a serving dish, while the potatoes are still hot, drizzle them with the garlic butter and sprinkle with the parmesan cheese.