Air Fryer Bang Bang Chili Potatoes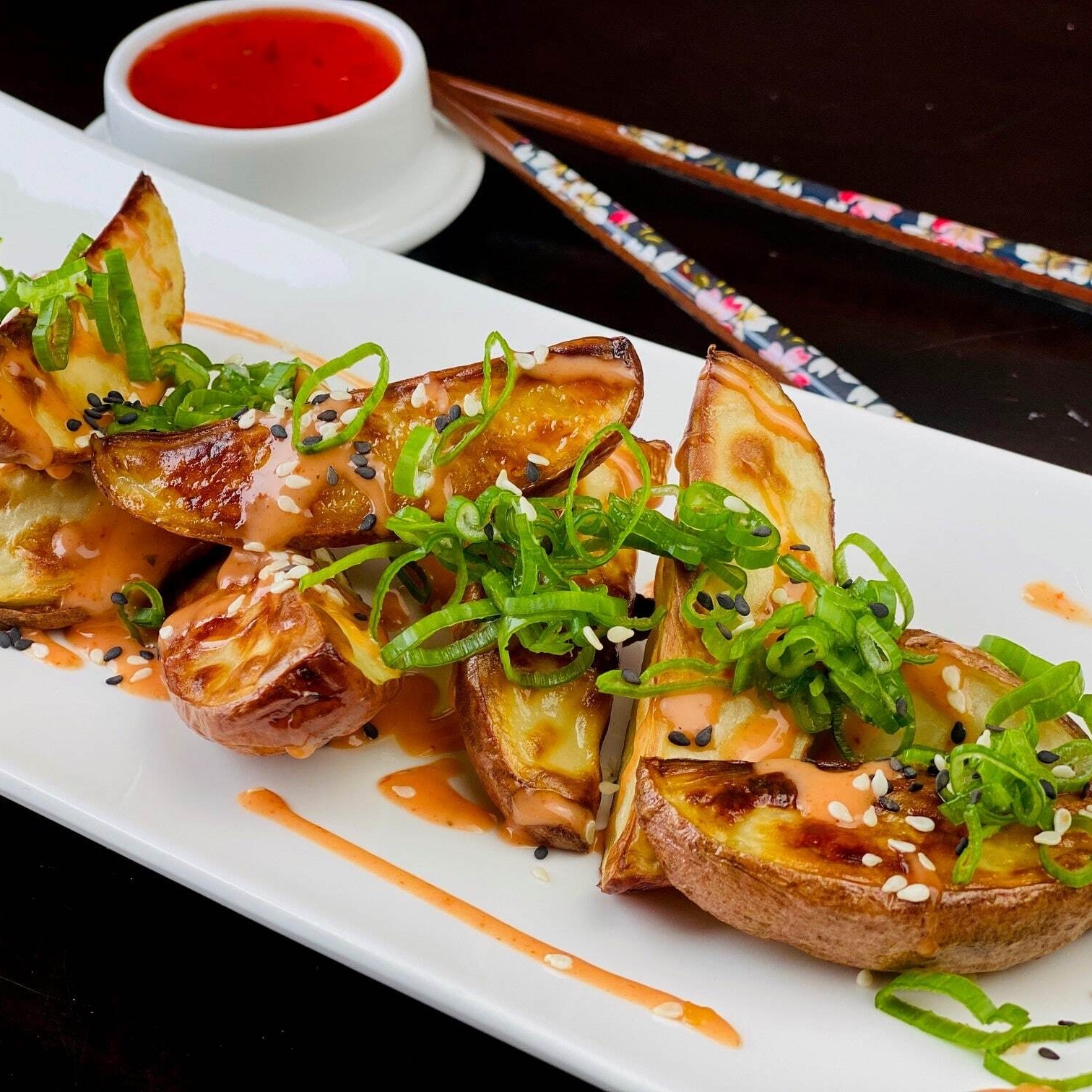 Crispy air fryer potato wedges drizzled with spicy-sweet chili mayo.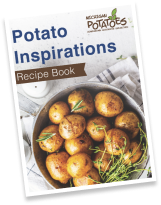 Like this recipe? Want more?
Check out our recipe book.
DOWNLOAD NOW
Categories
Ingredients
Cooking oil spray as needed
8 each (3 ounce) red potatoes, washed and dried
½ tablespoon vegetable oil
½ teaspoon fine sea salt
¼ teaspoon freshly ground black pepper
½ cup mayonnaise
¼ cup Sriracha (Thai chili sauce)
¼ cup sweet chili sauce
¼ cup green onion, chopped
½ tablespoon sesame seeds
Preparation
Preheat the air fryer to 400 °F
Slice the potatoes into wedges lengthwise, you should get 8 wedges per potato. To do this start by cutting the potato in half lengthwise, then cut each half in half, lengthwise, and lastly each quarter in half lengthwise. Place the potato wedges in a bowl and toss them with the olive oil.
Lightly Spray the air fryer basket with the cooking oil spray.
Place the potato wedges in the basket of the air fryer and cook the potatoes for 22-25 minutes or until they are golden brown and crispy on the outside but light and fluffy on the inside.
While the potatoes are cooking, make the sauce. To make the sauce combine the mayonnaise, sriracha, and sweet chili sauce in a bowl and stir until well combined.
Gently remove the wedges from the air fryer. Place onto a plate and drizzle with the bang bang sauce. Top the potatoes with the green onions and sesame seeds.