Tot Casserole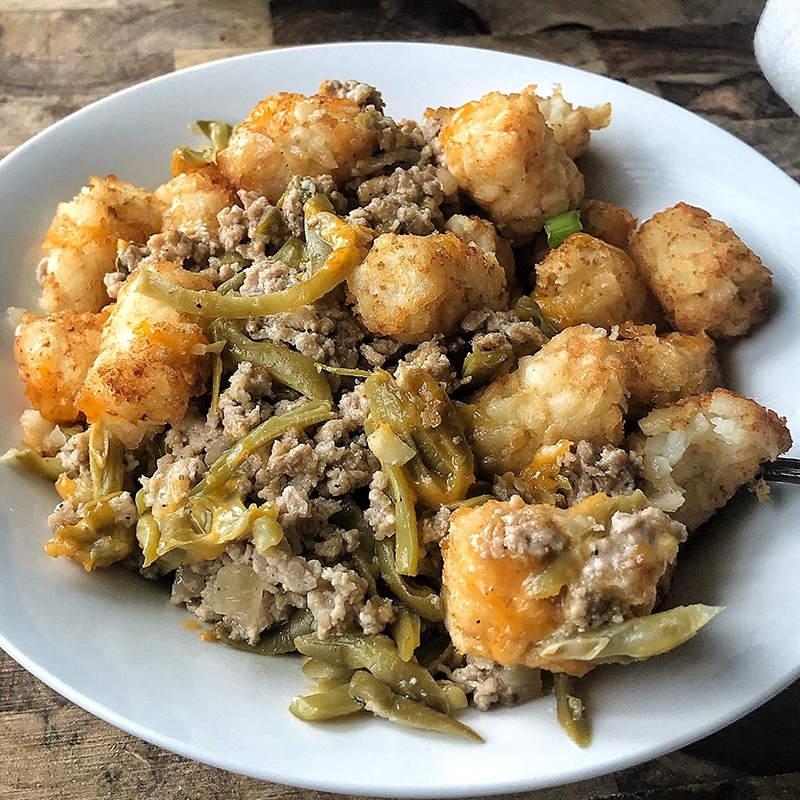 Try this Midwestern favorite, tot casserole! Filled with tasty tater tots, green beans, and ground beef, it's the perfect quick and easy one pan dinner!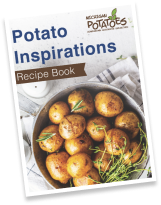 Like this recipe? Want more?
Check out our recipe book.
DOWNLOAD NOW
Categories
Ingredients
1 lb. lean ground beef
1 medium onion, diced
1 teaspoon olive oil
1 cup plain Greek yogurt
1 teaspoon onion powder
1 teaspoon salt
1/4 teaspoon pepper
1 can French style green beans, drained
1 cup shredded sharp cheddar cheese
1 32 oz. bag tots
Green onions - optional
Preparation
Preheat oven to 400°F.
In a large oven-safe skillet, heat olive oil over medium-high heat. Add onions, sautéing until translucent, about 2-3 minutes.
Add ground beef, cook until browned. Drain beef, then return to skillet.
To beef, add Greek yogurt, onion powder, salt, and pepper. Stir well.
Layer drained green beans on top of beef mixture.
Top green beans with cheese.
Pour the bag of tater tots on top of the cheese.
Bake at 400°F for 30 minutes or until tater tots are golden brown.
Top with chopped green onions if desired.