Crispy Air Fryer Breakfast Potatoes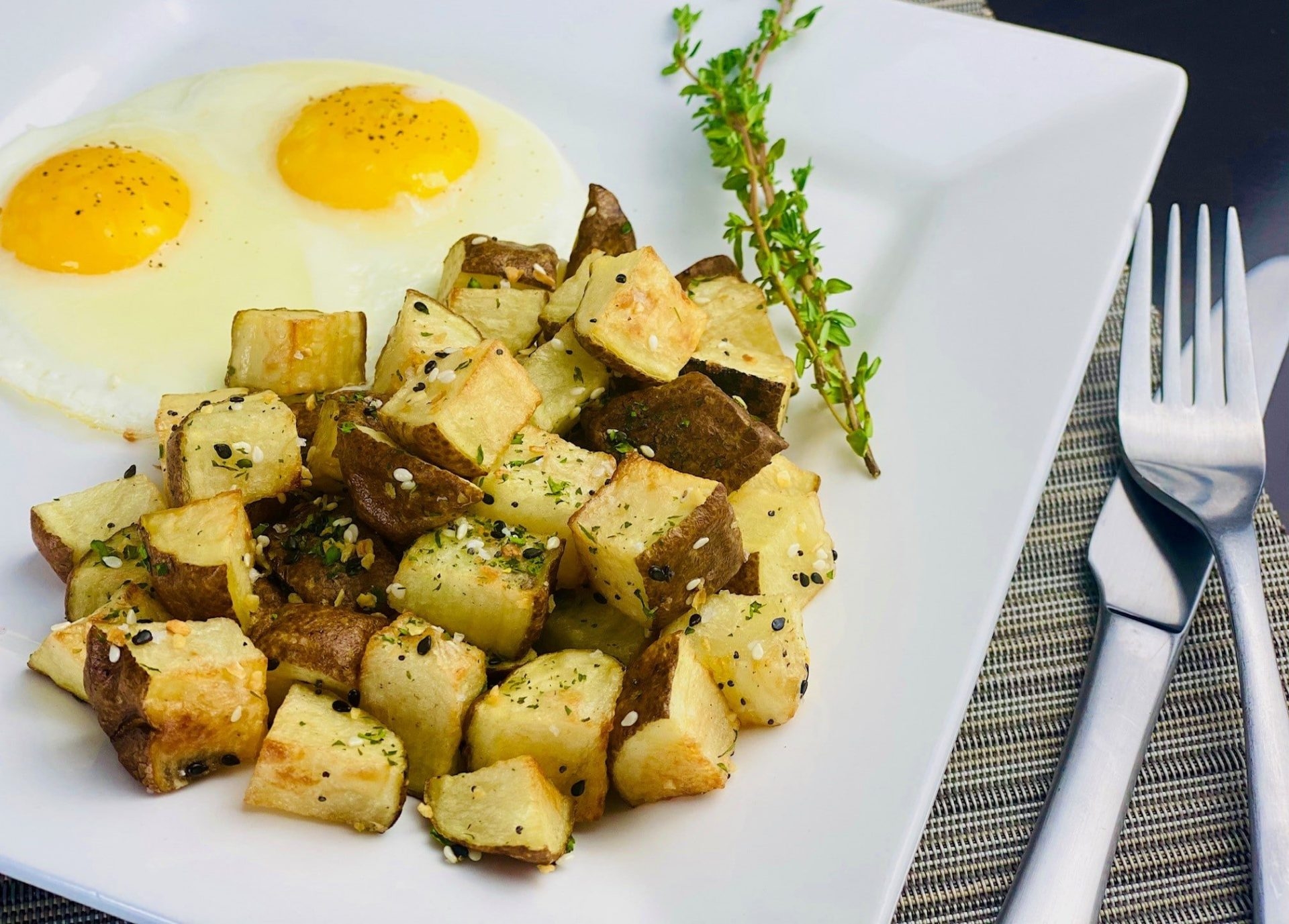 Crispy, crunchy, and oh so good. You've never had breakfast potatoes this delicious!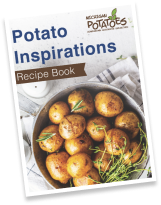 Like this recipe? Want more?
Check out our recipe book.
DOWNLOAD NOW
Categories
Ingredients
As Needed Cooking Oil Spray
2 each (6 ounce) Russet Potato, washed and dried
2 tablespoons Olive Oil
½ teaspoon Fine Sea Salt
¼ teaspoon Freshly Ground Black Pepper
1 tablespoon Everything Bagel Seasoning
¾ tablespoon Chopped Parsley, fresh (If fresh isn't available 1/4 tablespoon of dried parsley can be substituted)
Preparation
Preheat the air fryer to 390 °F
Slice the potatoes into 1-inch cubes.
Place the potatoes into a bowl and add the olive oil, toss to coat evenly and season with salt and pepper.
Lightly Spray the air fryer basket with the cooking oil spray.
Place the potatoes in the basket of the air fryer and cook the potatoes for 20 minutes or until they are golden brown and crispy on the outside but light and fluffy on the inside.
Remove the potatoes from the air fryer and season them with the everything bagel seasoning and parsley. Serve and enjoy.