Lebanese Garlic Potatoes (Batata Harra)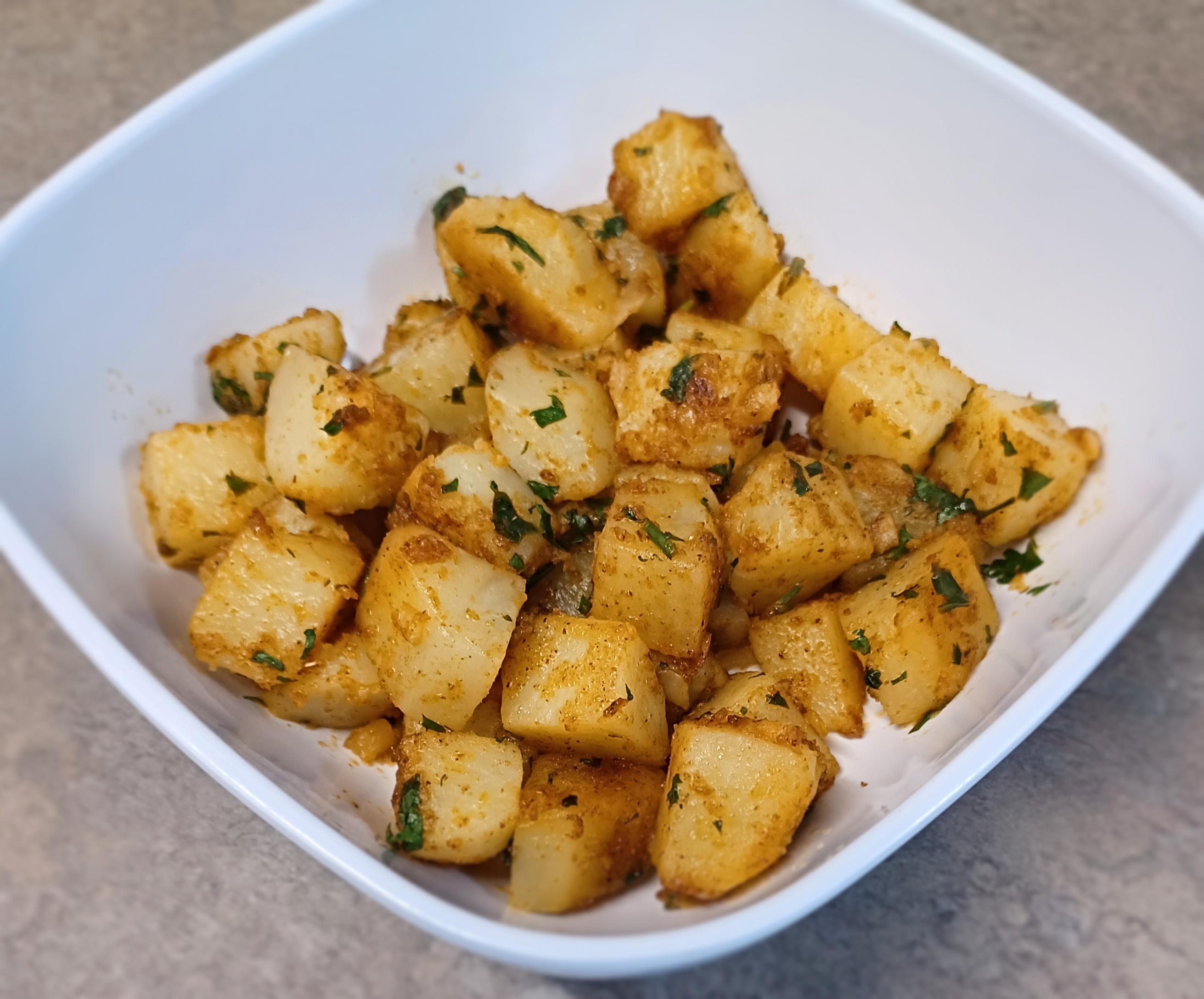 This Lebanese-inspired recipe comes with some spice in the way of cayenne pepper and plenty of Mediterranean flavors.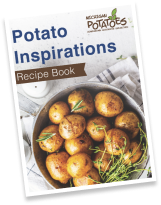 Like this recipe? Want more?
Check out our recipe book.
DOWNLOAD NOW
Categories
Ingredients
4 large potatoes, peeled and cut into cubes
6 cloves garlic, minced
1/4 cup olive oil
1 tsp paprika
1 tsp cumin
1 tsp coriander
1/2 tsp cayenne pepper for medium heat (adjust to your heat preference)
1/2 tsp salt (adjust to taste)
Juice of one lemon
3 Tbsp fresh cilantro, chopped
Preparation
Fill a pot with water and bring it to a boil. Add the potato cubes to the boiling water and cook them for about 8-10 minutes, or until they are tender but still firm. Drain the potatoes and set them aside.
In a large frying pan, heat the olive oil over medium heat. Add the minced garlic and sauté until it becomes fragrant and slightly golden, being careful not to burn it.
Add the cooked potato cubes to the pan and toss them with the garlic-infused oil.
In a small bowl, combine the paprika, cayenne pepper, ground coriander, ground cumin, and salt. Sprinkle this spice mixture over the potatoes, ensuring that all the cubes are evenly coated.
Sauté the potatoes for about 5-7 minutes, stirring occasionally, until they develop a crispy golden crust.
Remove the pan from heat and drizzle the lemon juice and cilantro over potatoes. Toss them gently to distribute evenly.