Easy Potato Skillet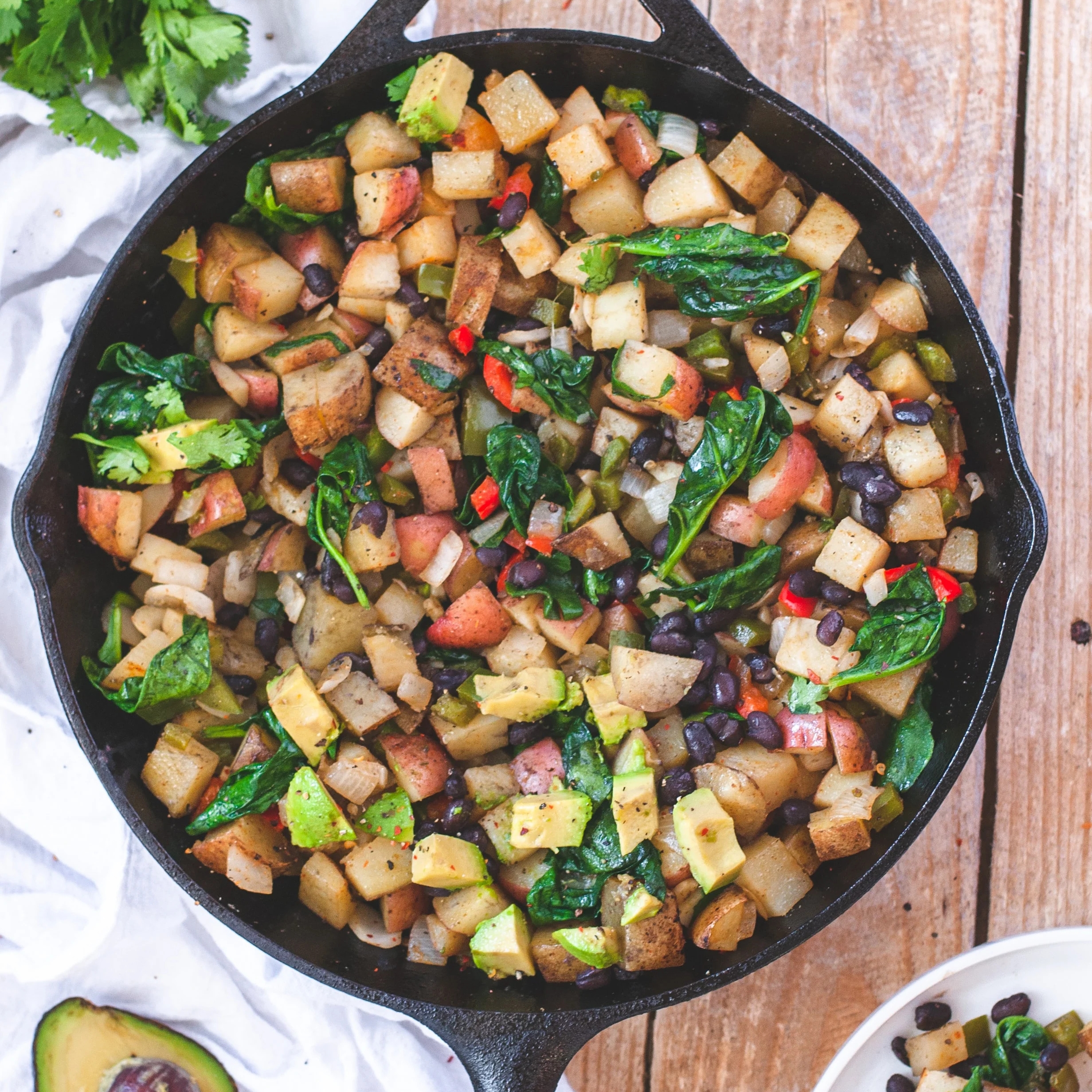 This nutrient-dense, one-pan potato skillet breakfast makes a week's worth of meal prep. Perfect for athletes or busy people on the run.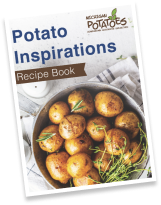 Like this recipe? Want more?
Check out our recipe book.
DOWNLOAD NOW
Categories
Ingredients
1 and 1/4 lbs. russet potatoes, medium diced (skins on)
1 and 1/4 lbs. red potatoes, medium diced (skins on)
1 Tablespoon canola oil
1 teaspoon cumin
1/2 teaspoon chili powder
1/4 teaspoon salt
1 red bell pepper, diced
1 green bell pepper, diced
1 large yellow onion, diced
1 jalapeno, minced
3 cloves garlic, minced
1 can (15.7 ounce) black beans, drained and rinsed (about 1.5 cups)
1 bunch (12 ounces) spinach, stems removed
2 small avocados, for topping
Cilantro, for topping
Preparation
Preheat the oven to 425° F.
In a large cast iron or other oven safe pan, heat 1 tablespoon of canola oil over medium heat. Once hot, add the diced potatoes, cumin, chili powder, and salt. Stir to evenly coat, cooking for just 2 minutes.
Put the cast iron pan in the preheated oven for 20 minutes, stirring halfway through.
After 20 minutes, add the bell pepper, onion, jalapenos, and garlic. Cook another 15 minutes, stirring halfway through. After 15 minutes, return the cast iron the stove.
Sauté on the stove over medium heat until the potatoes are lightly browned and fully cooked through. Stir in the black beans and spinach. The skillet breakfast is ready once the black beans are heated through and the spinach is wilted.
Top with avocado and cilantro. Portion into separate containers for a week of breakfast meal prep. Enjoy!